Parachute Canada
Three websites merged with hundreds of pieces of content; we built a search engine that roars to find them all. This bilingual website redesigns the wikipedia of injury prevention information for Canada.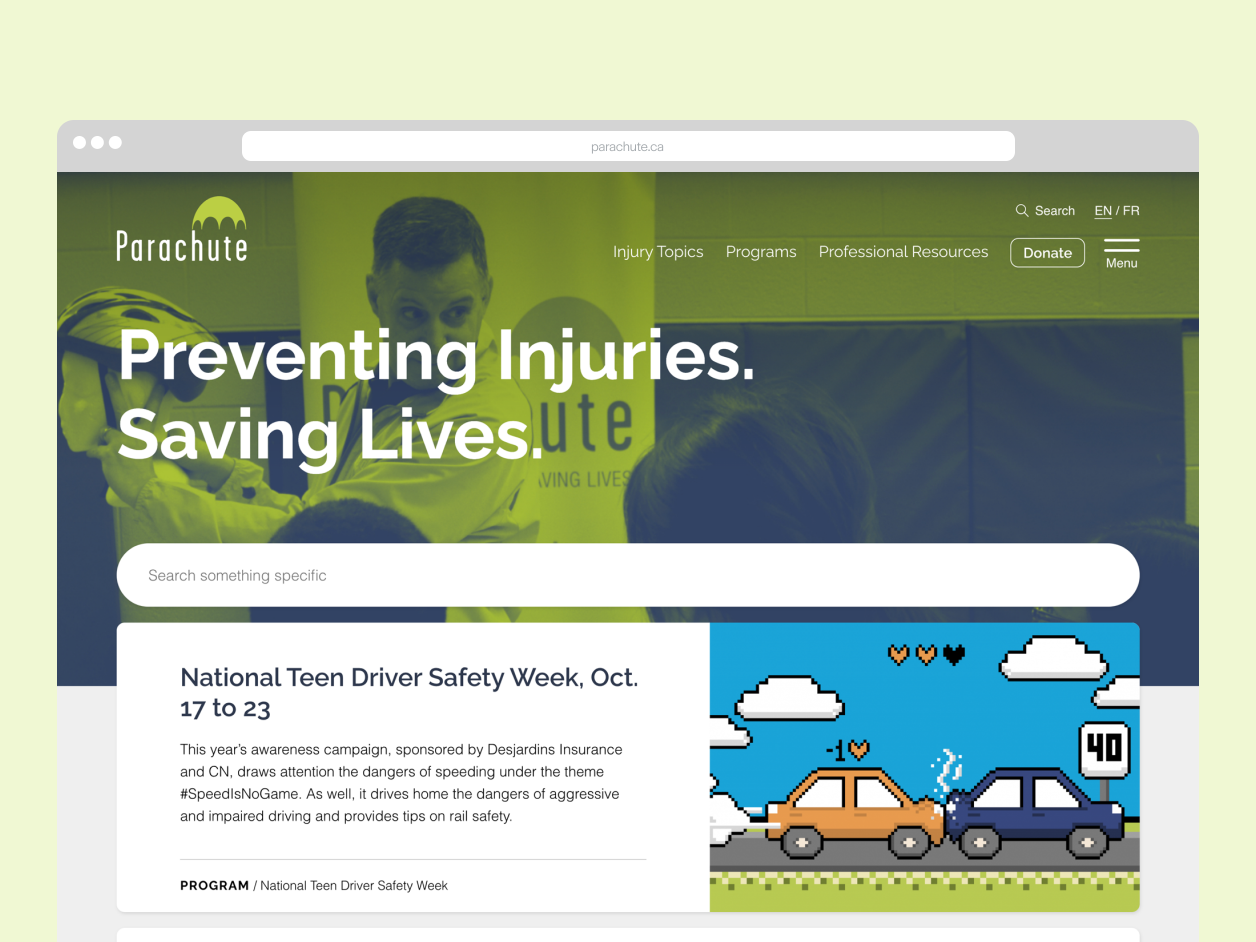 Focused Content Types
Throughout the site, colour coding serves as the main visual driver for organization of content types (injury topics, programs, professional resources) by audiences both professional and public.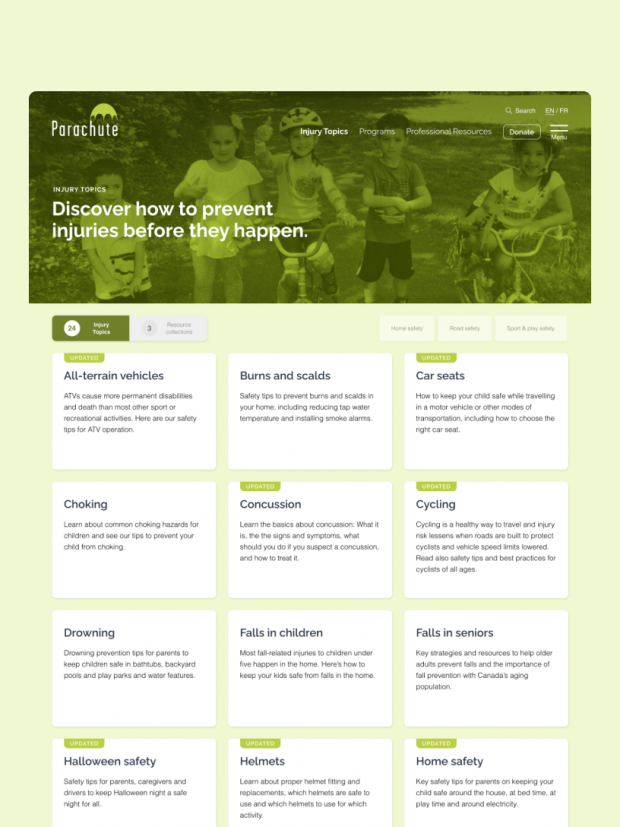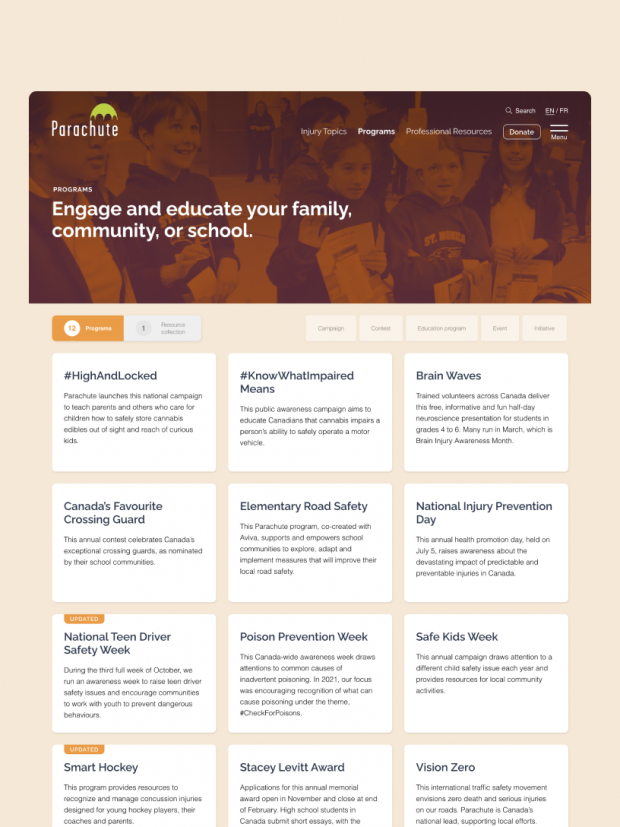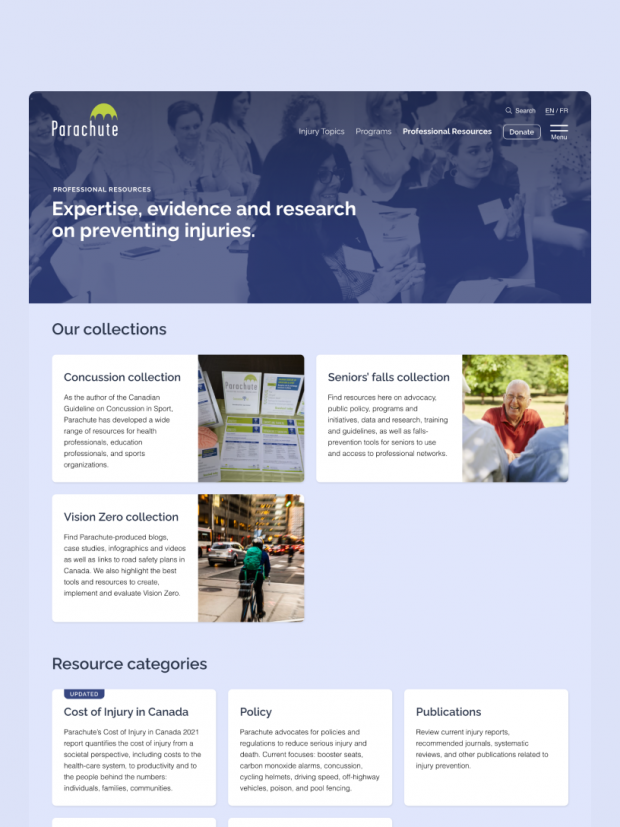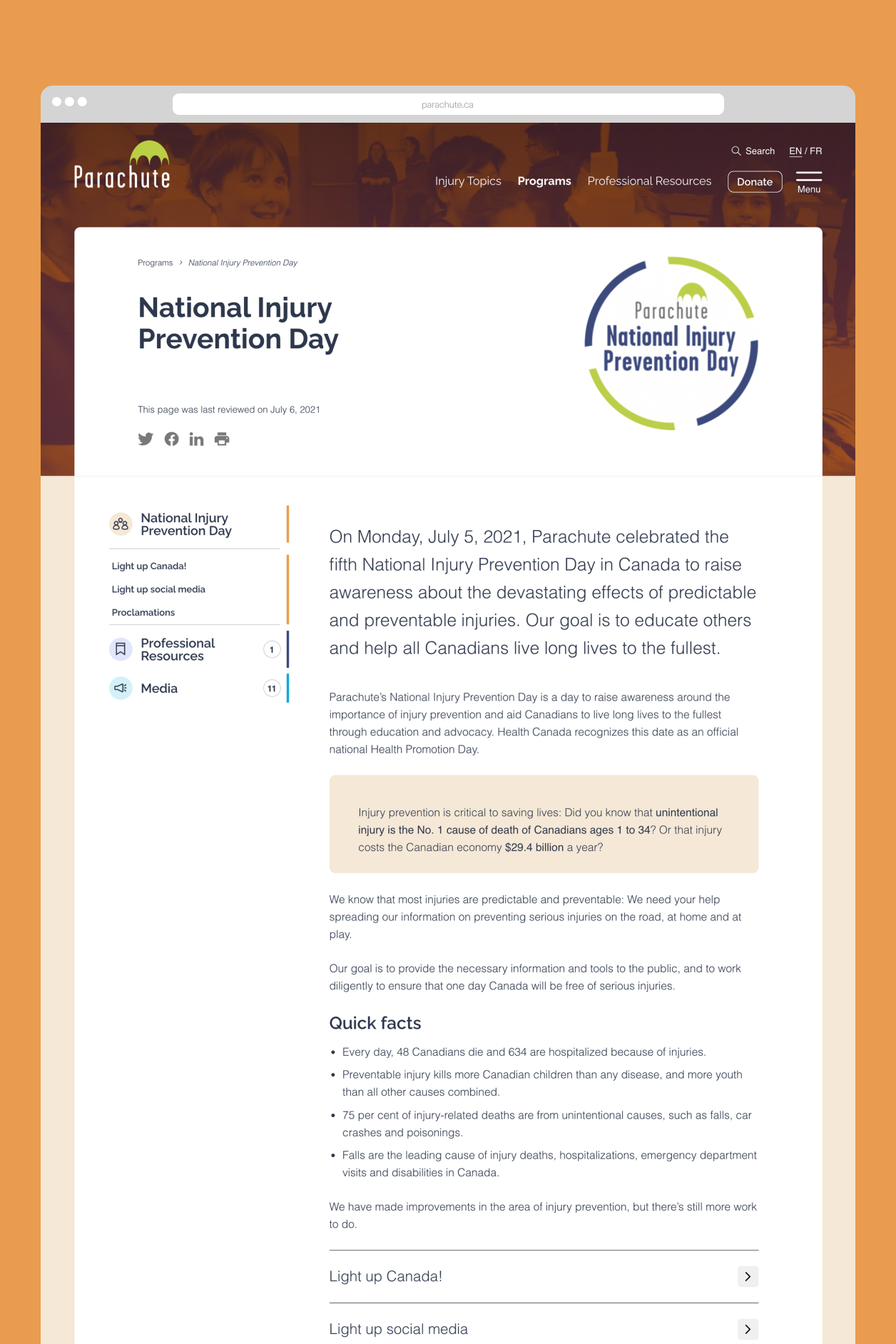 Easy to scan pages
We designed and developed content pages for ease of reading. Secondary navigation and visual cues guide users to where you are in the site at all times.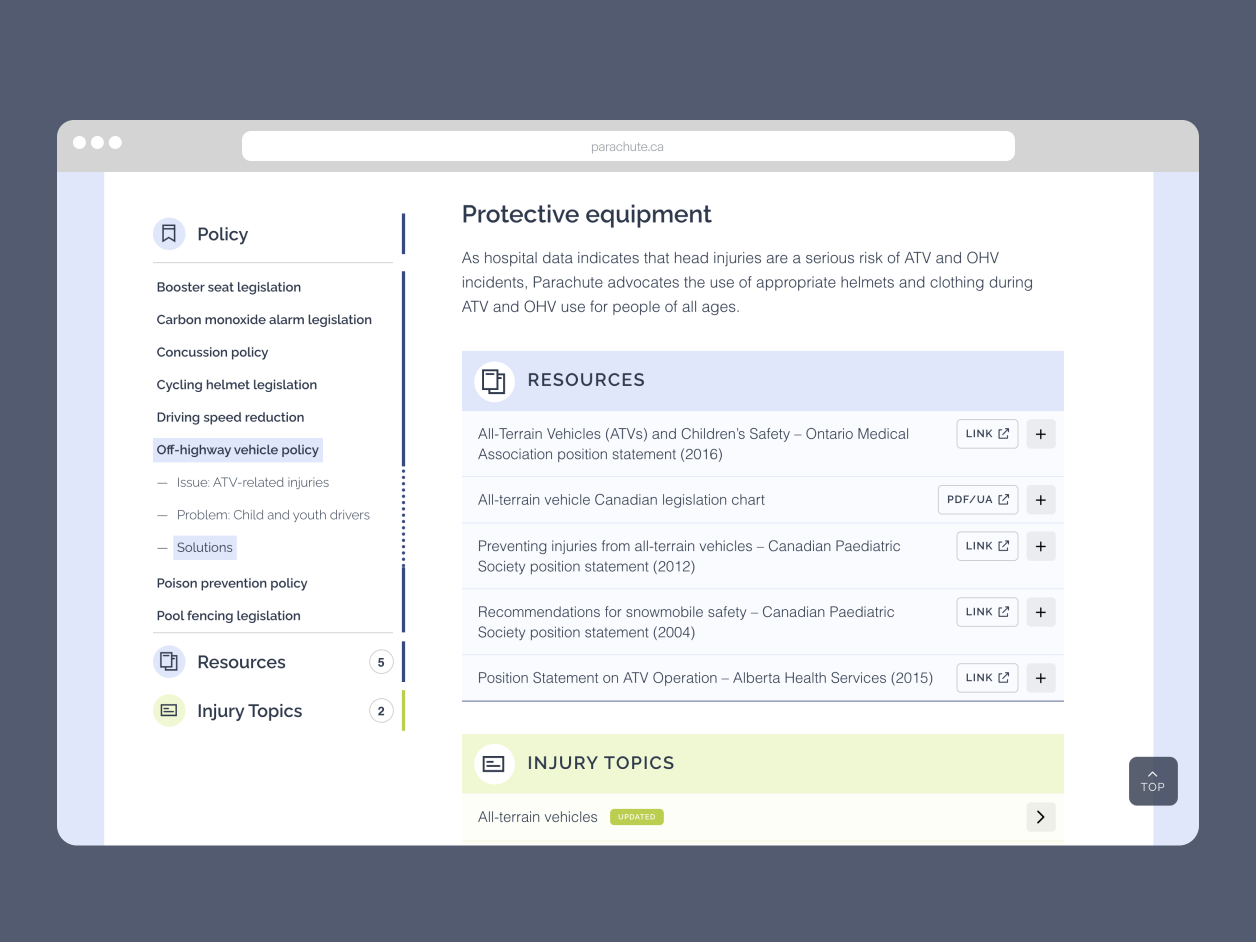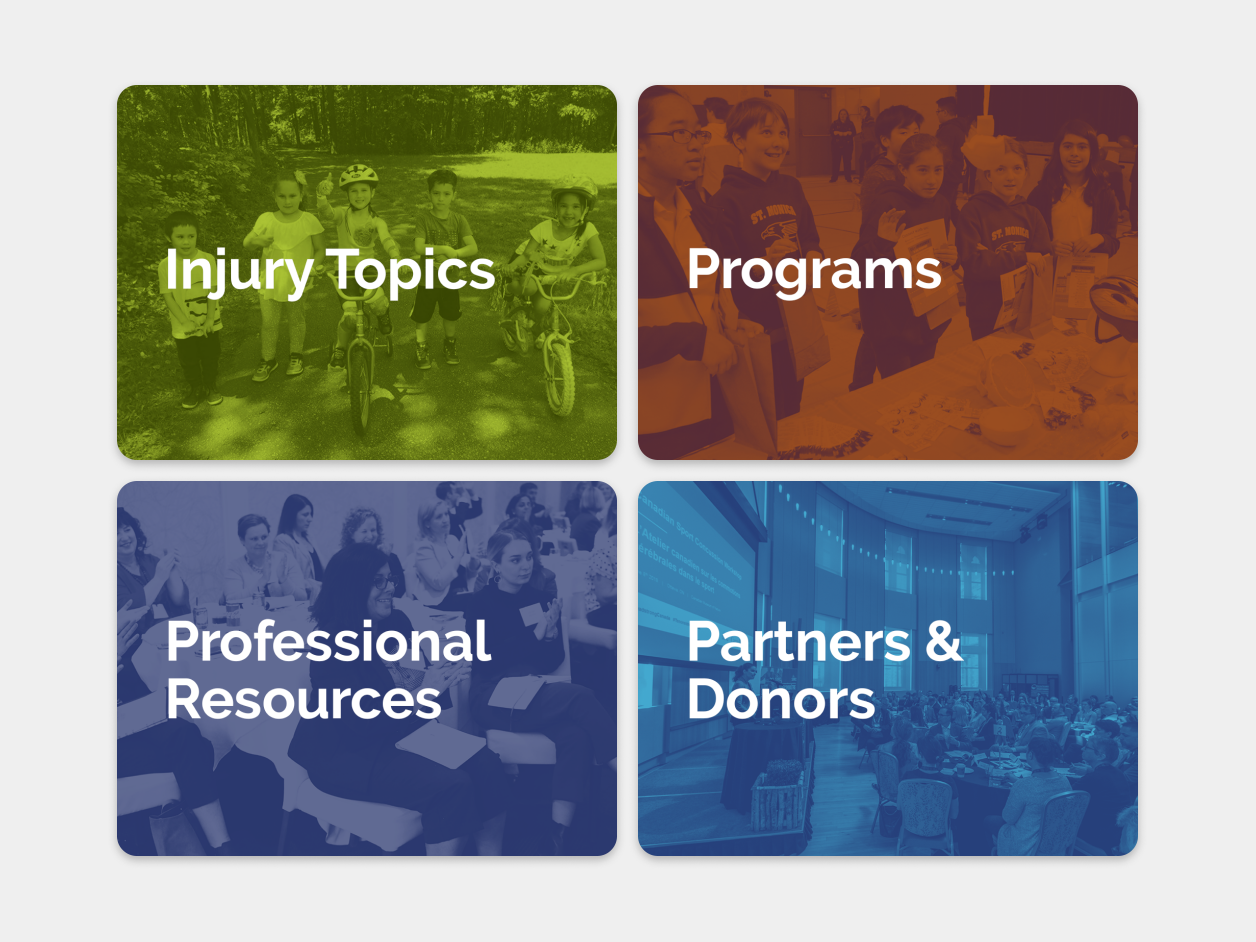 Mapping Tools
There are various special content types through the site. In this instance, we developed a custom mapping tool for Vision Zero related information across the country.