Lambay Group
High Performance in the Boardroom. Industry veteran turned thought leader explores how boards of high-performing companies are navigating a new era of corporate transformation.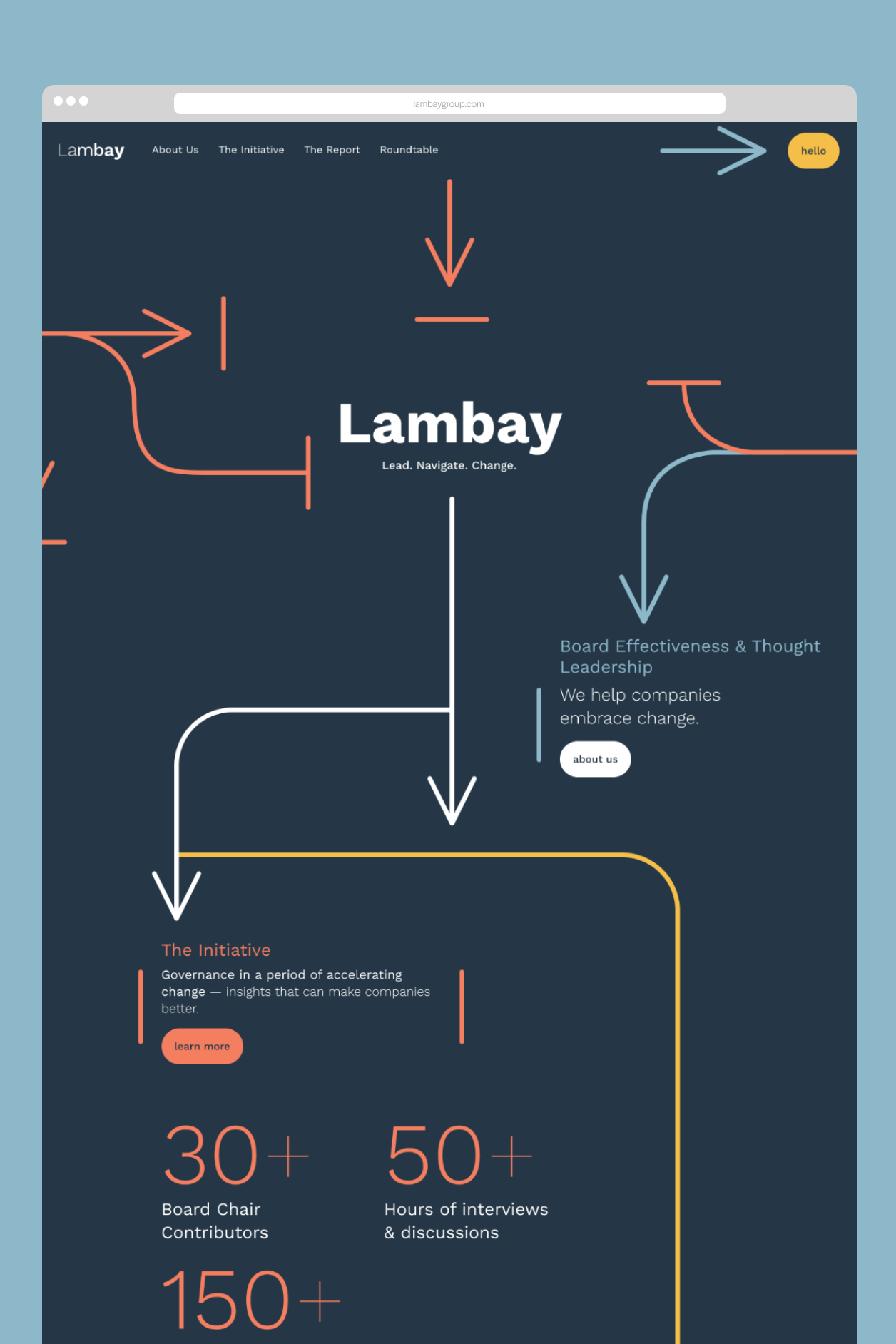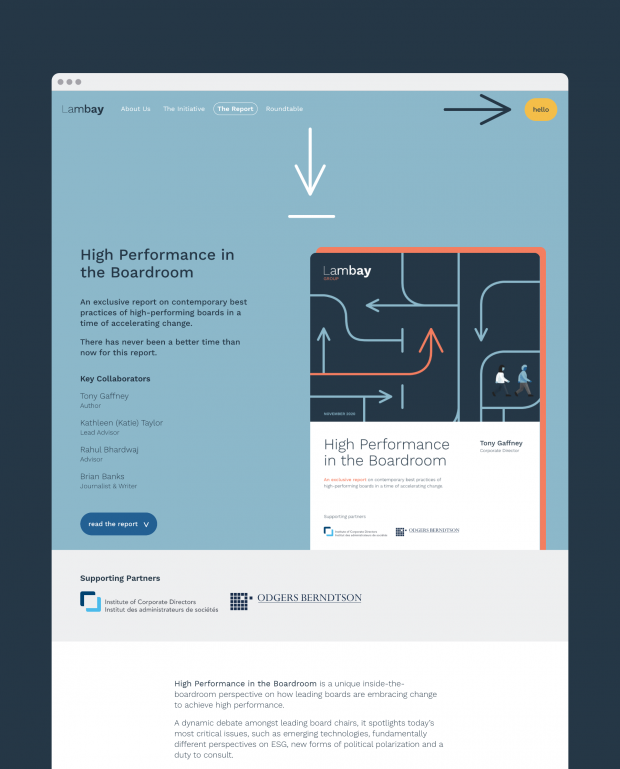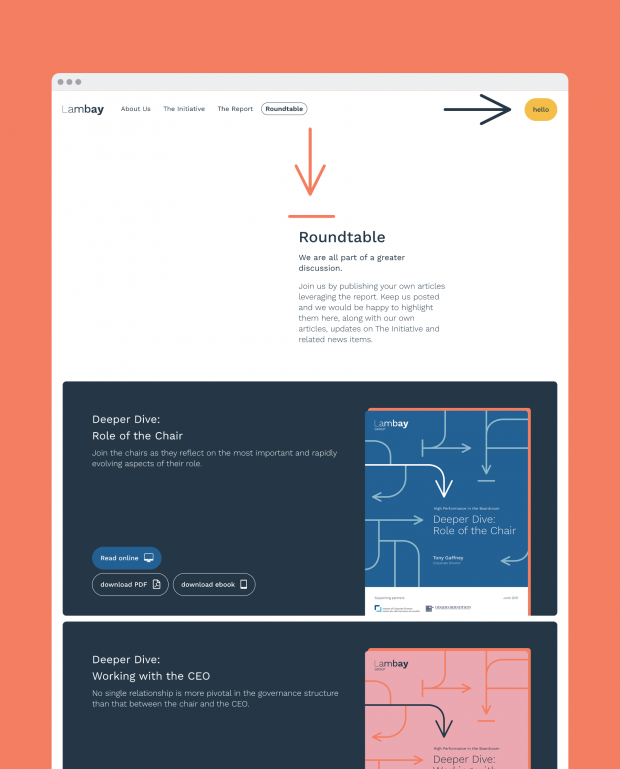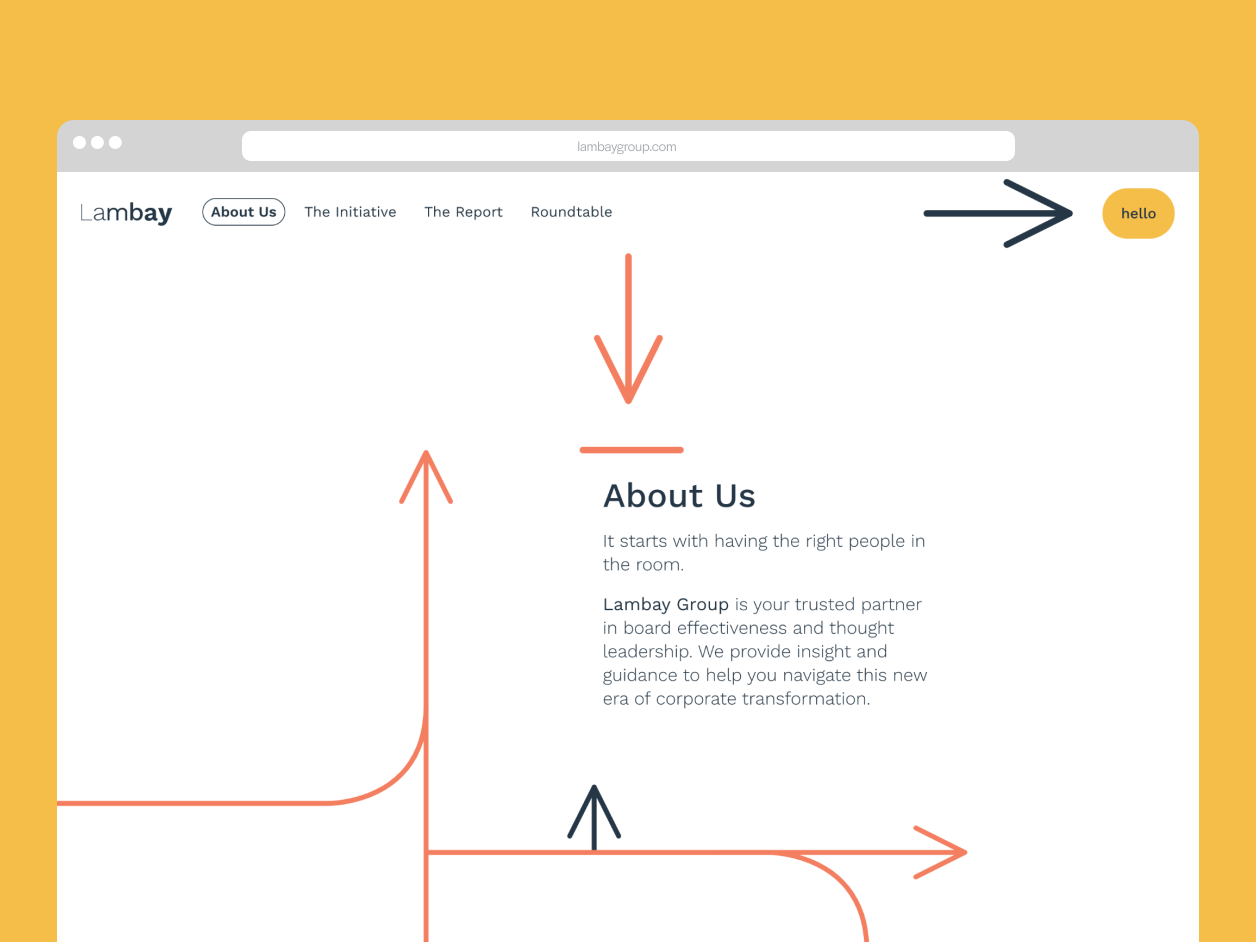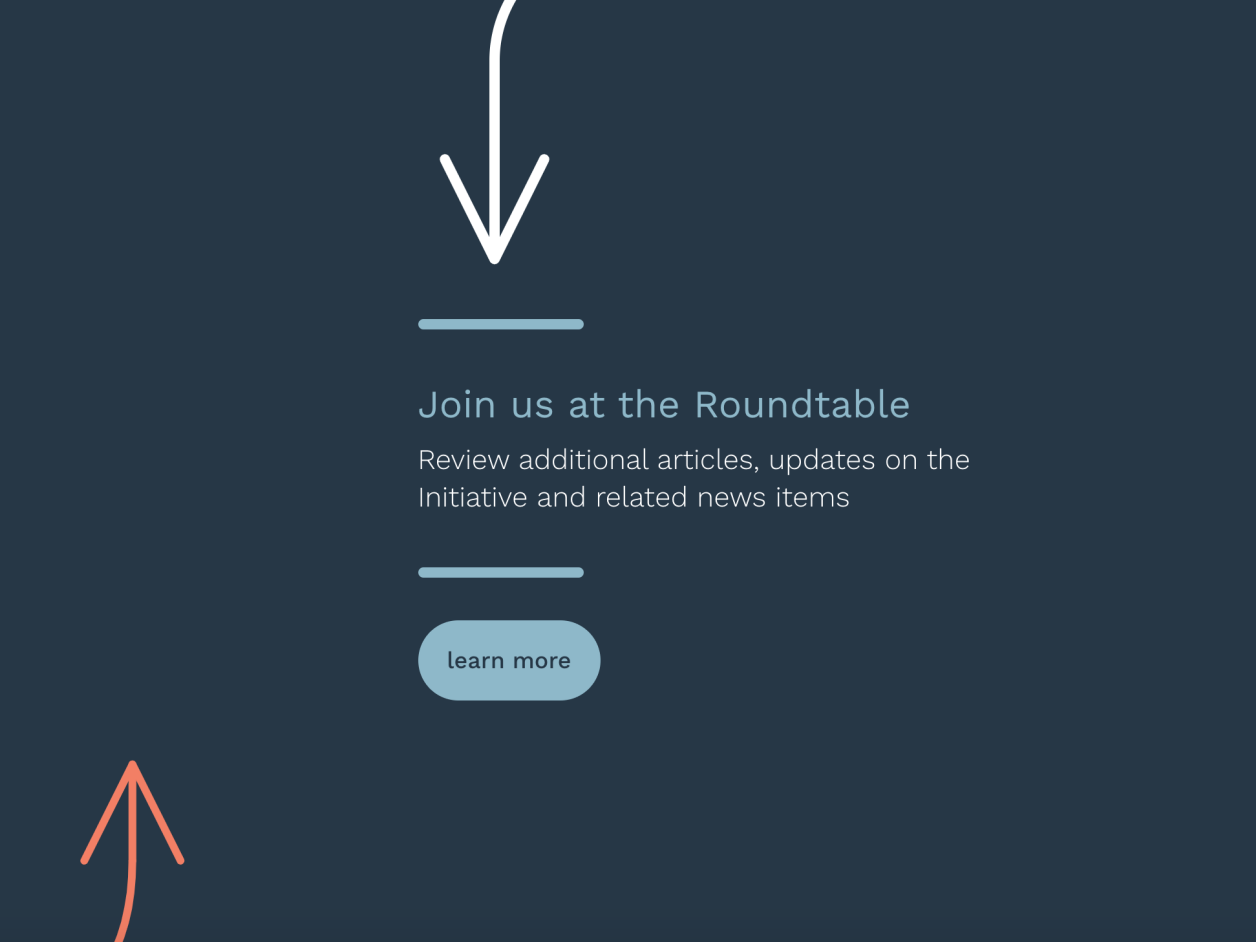 Creating the brand
We created a brand system around the idea of change and evolution in business directions. Like a game plan, you need to be able to turn and pivot in quick fashion or be left behind.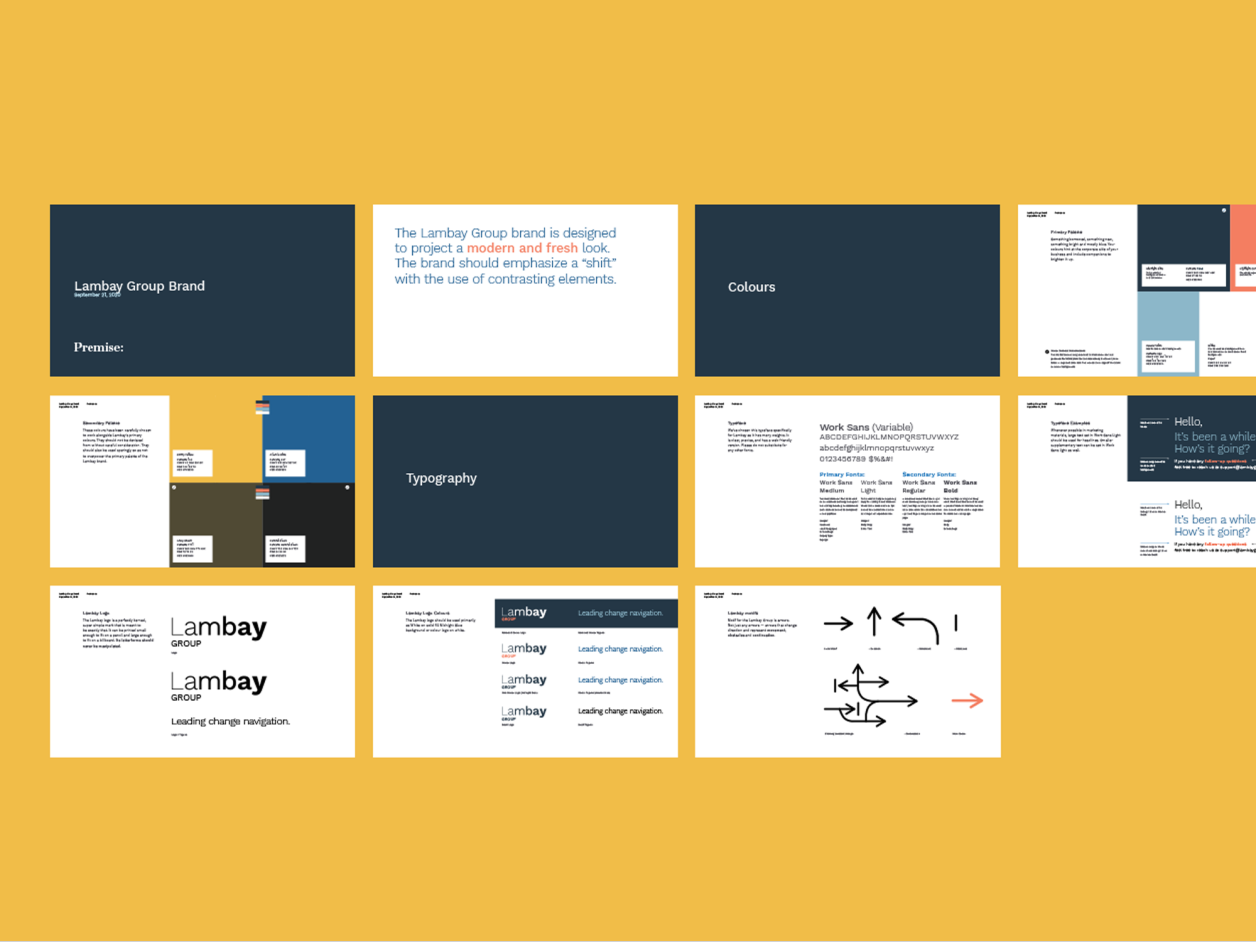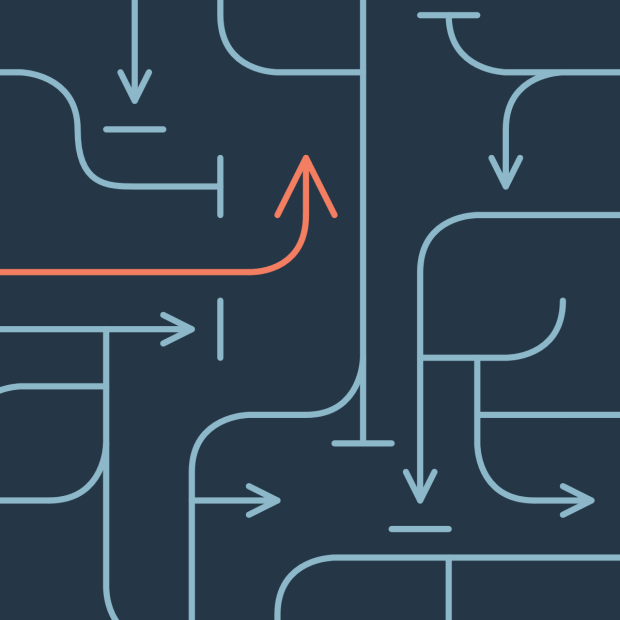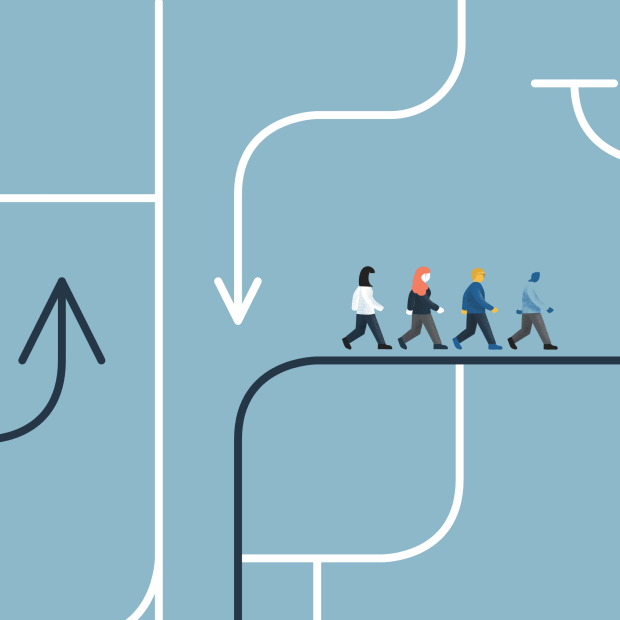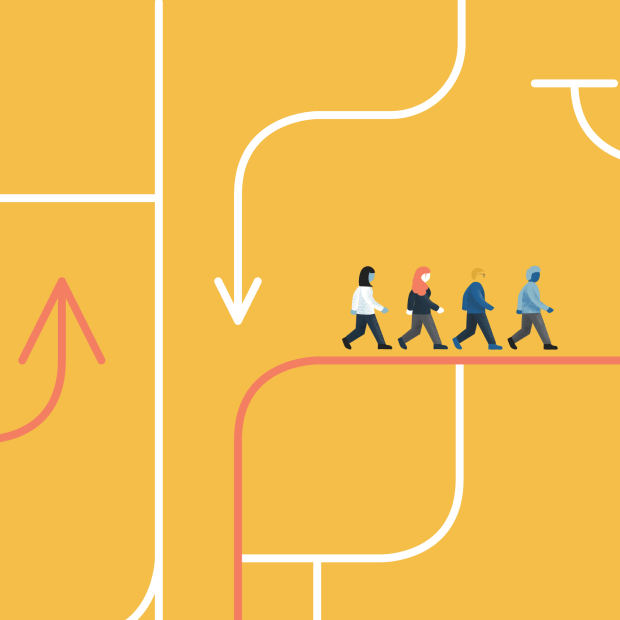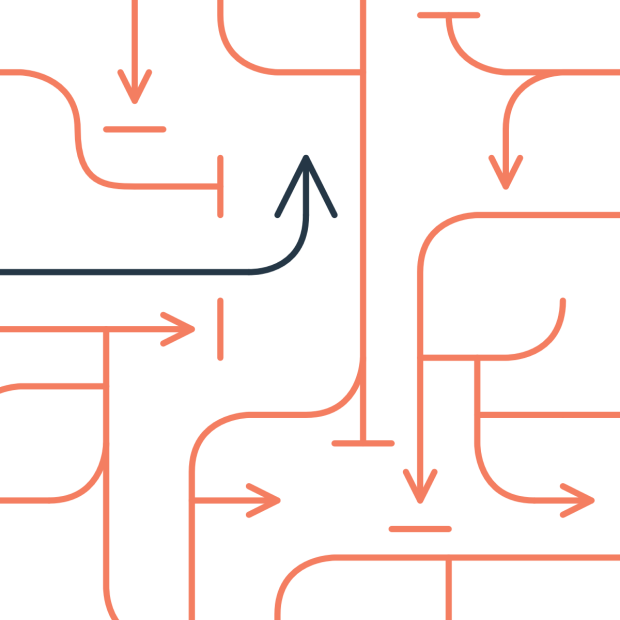 The Report
Lambay Group founder Tony Gaffney met with 30+ board chair contributors to understand what they're doing differently to manage accelerated change. Our task was to help consolidate this 80+ page report into a beautiful package consumable in multiple formats from print to web.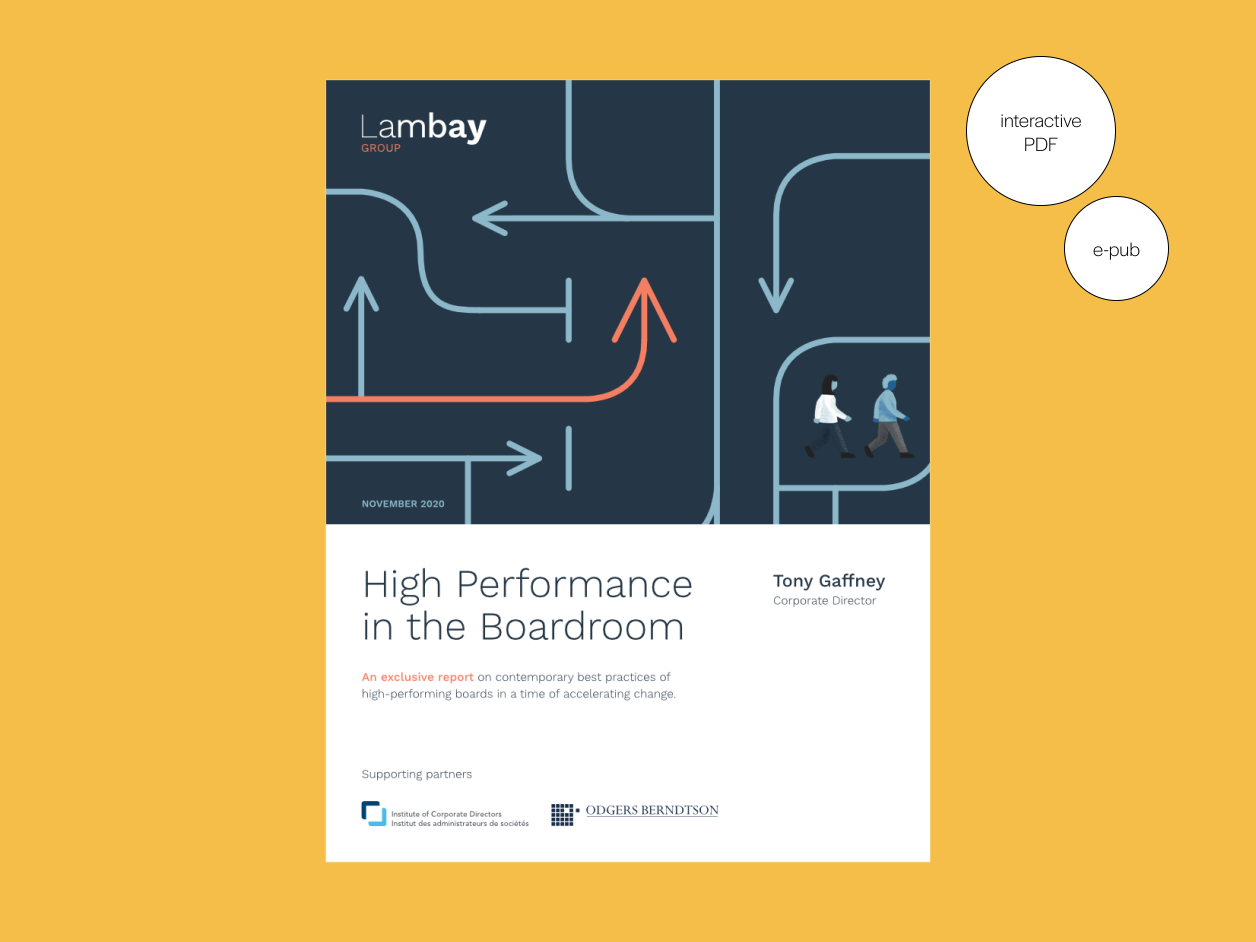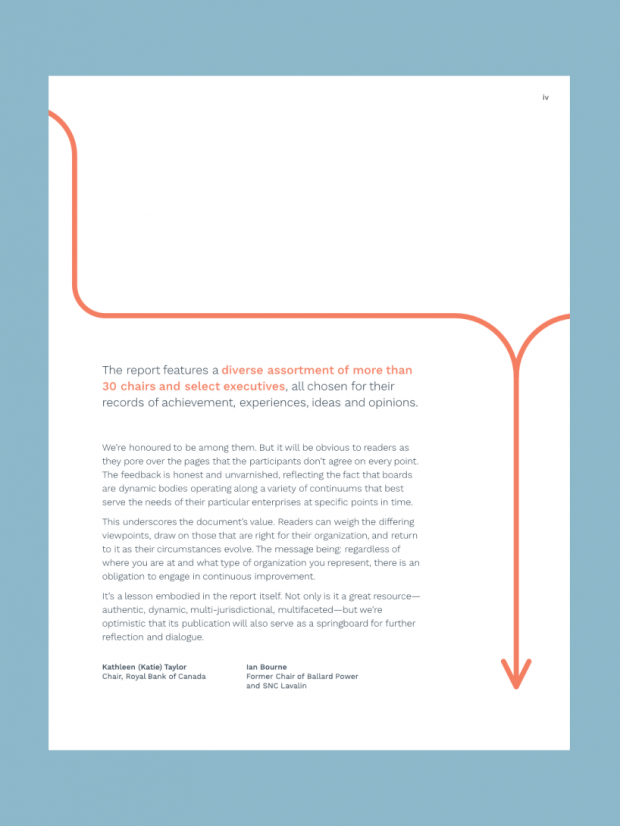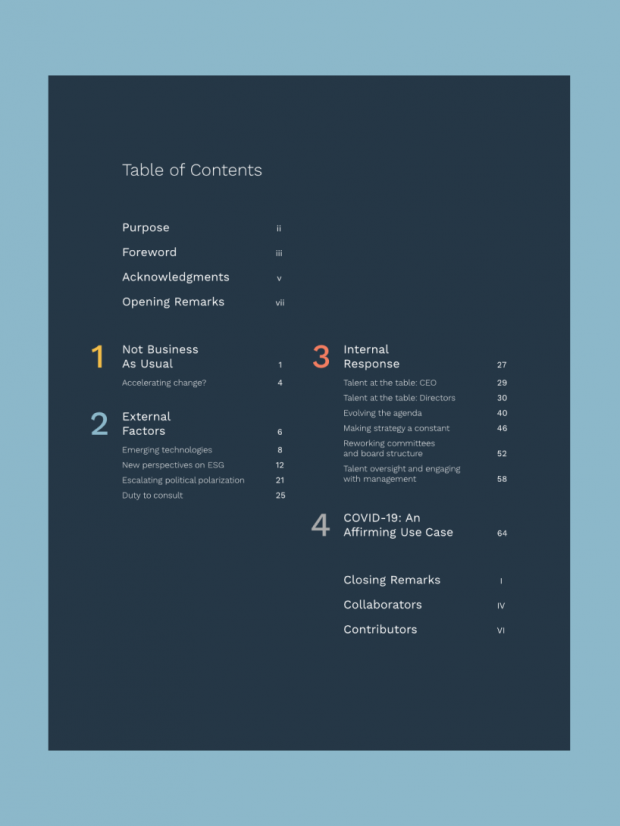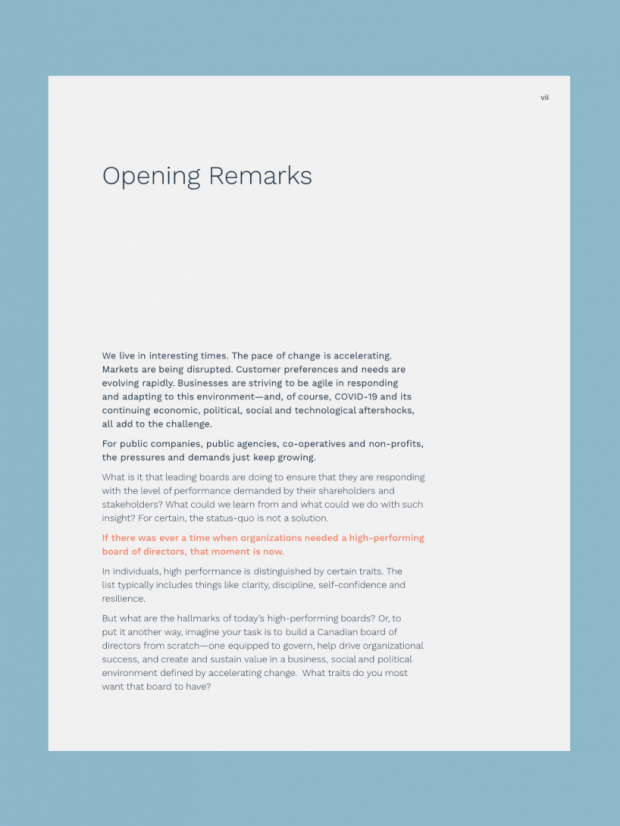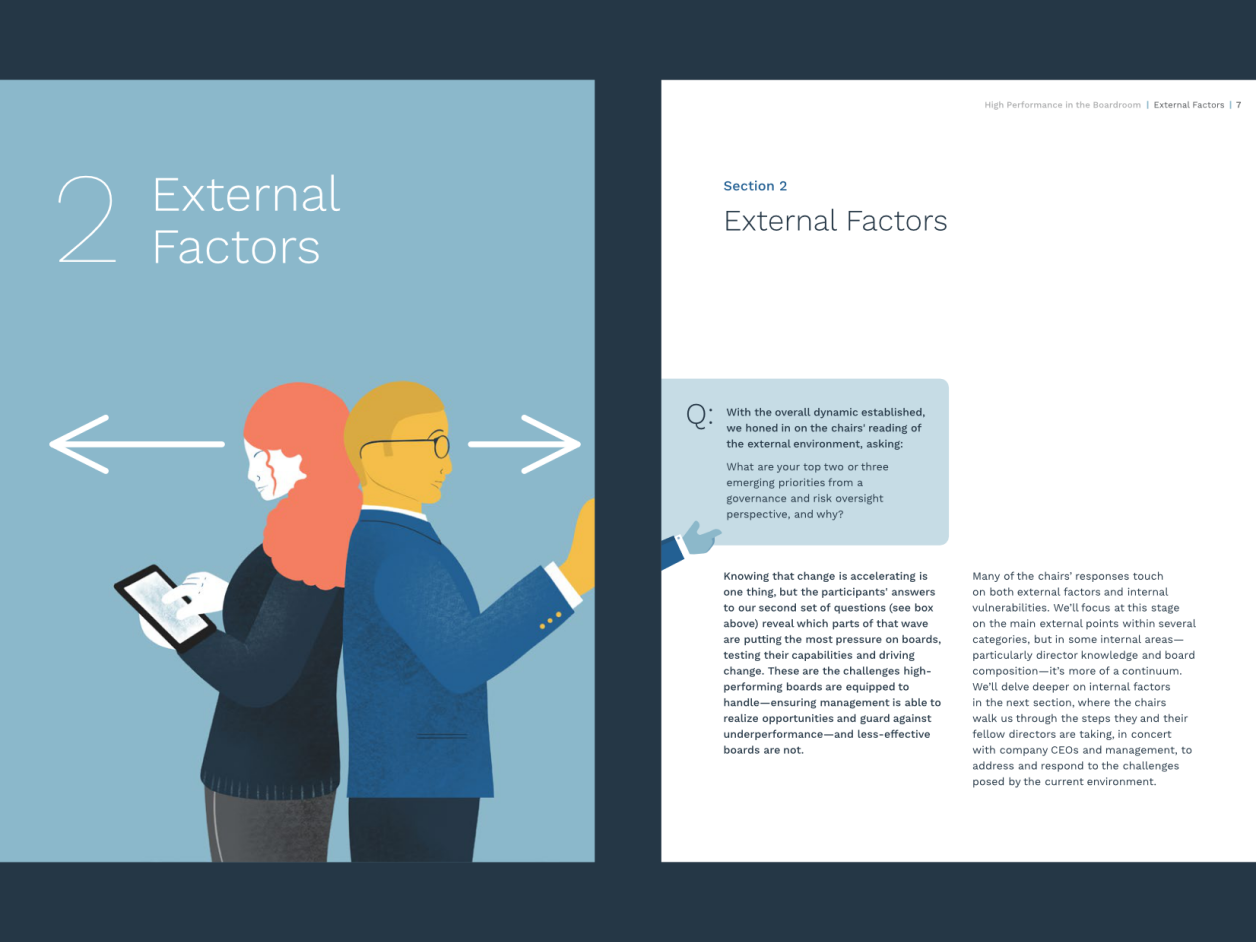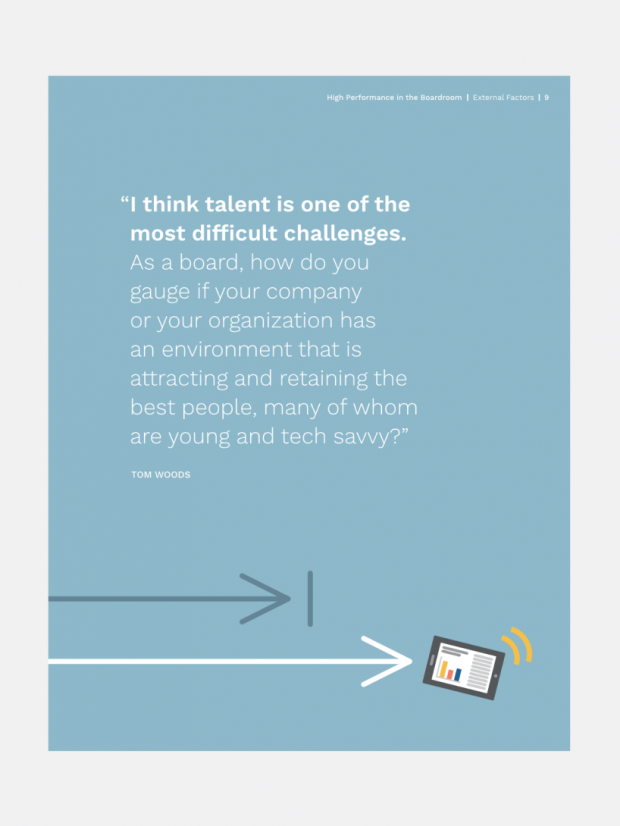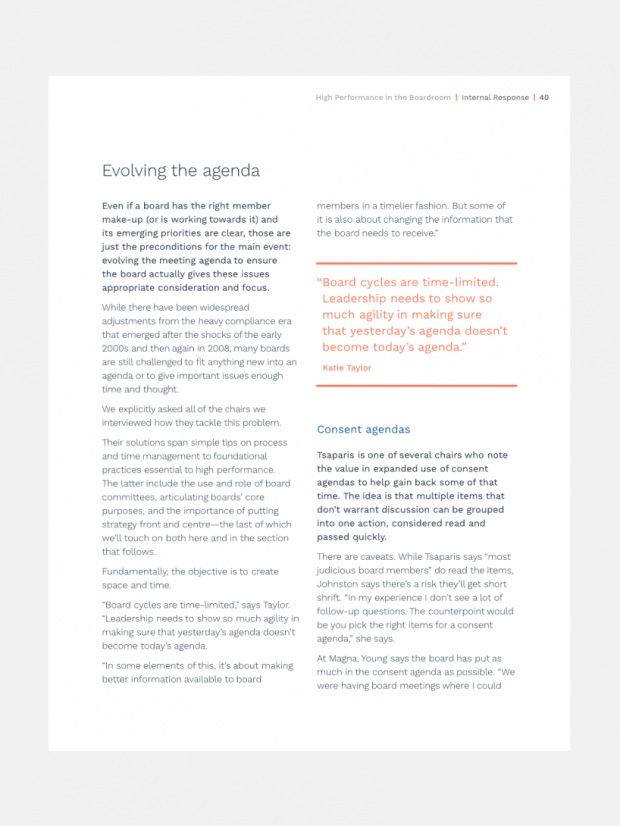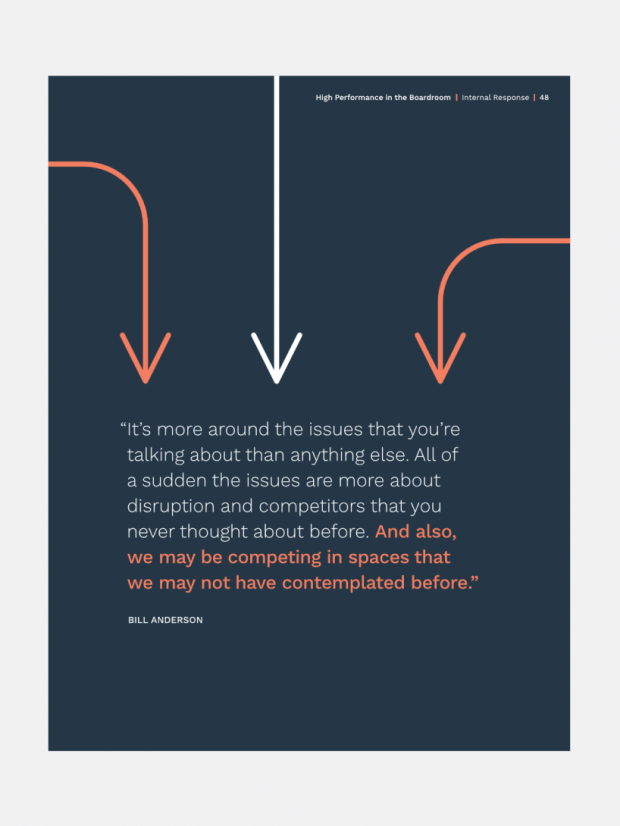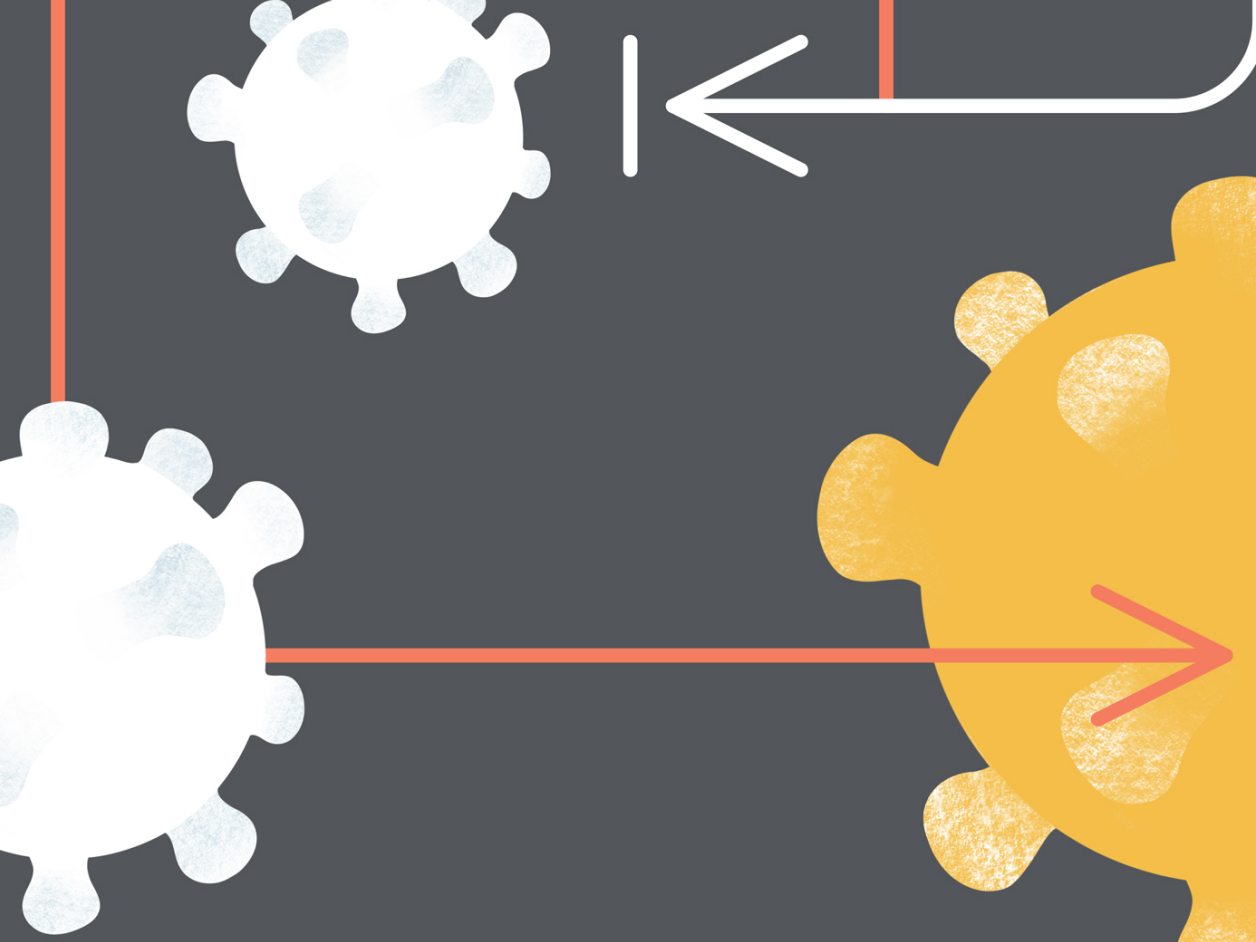 Shared with over 4,000 business leaders to date
A custom solution inside of WordPress allowed for a streamlined process of transposing this exclusive report in an easy-to-read web format that's made for sharing.