Greek Language in Canada
It's all Greek to us! We built this interactive website to connect Canadian communities and educators with a vast ongoing collection of Greek language learning resources.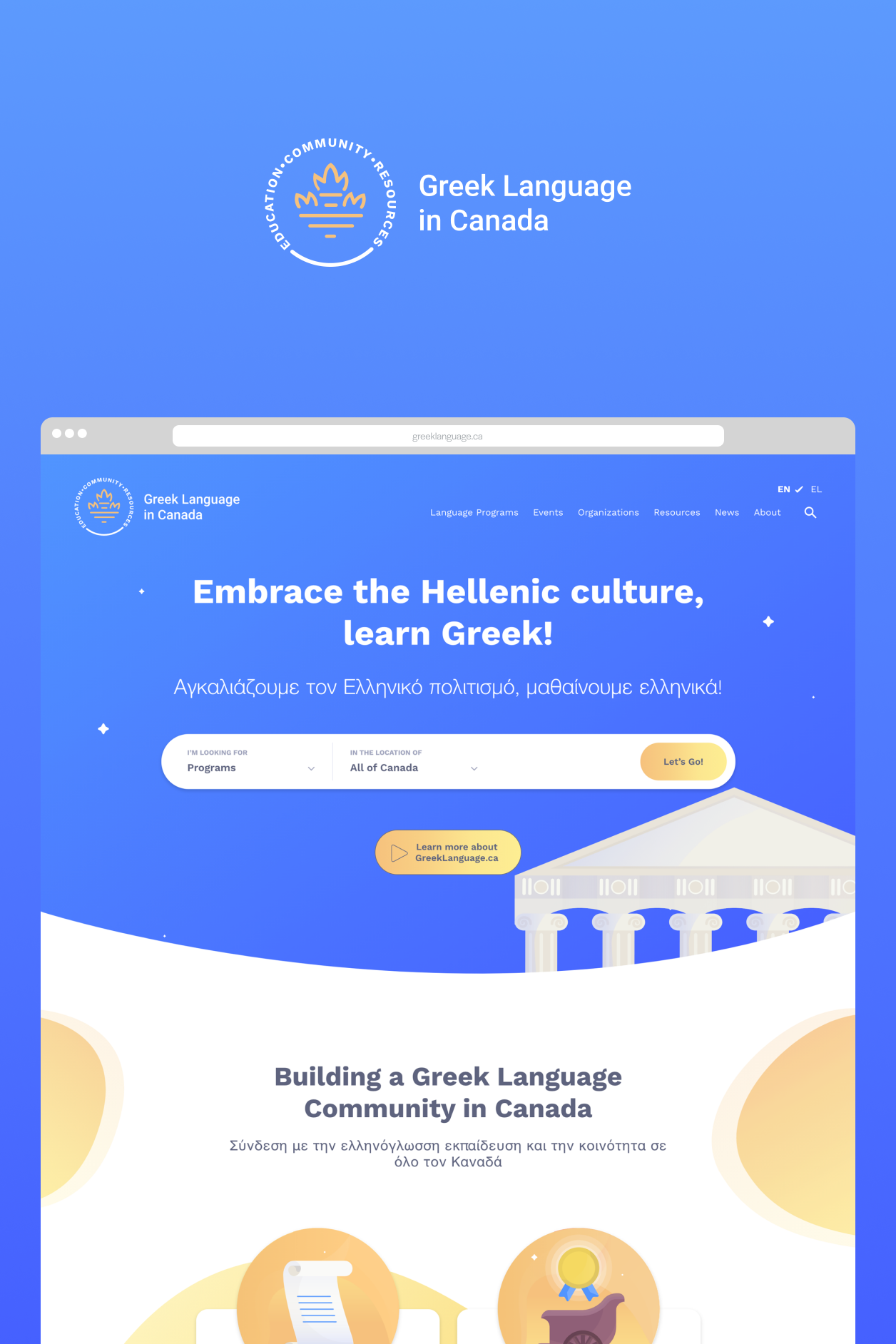 Developing a Design System
Audience ranges widely in age and aptitude, so we created a friendly and approachable design system right from the start that encompassed logo, typography, colour and a whimsical illustration system.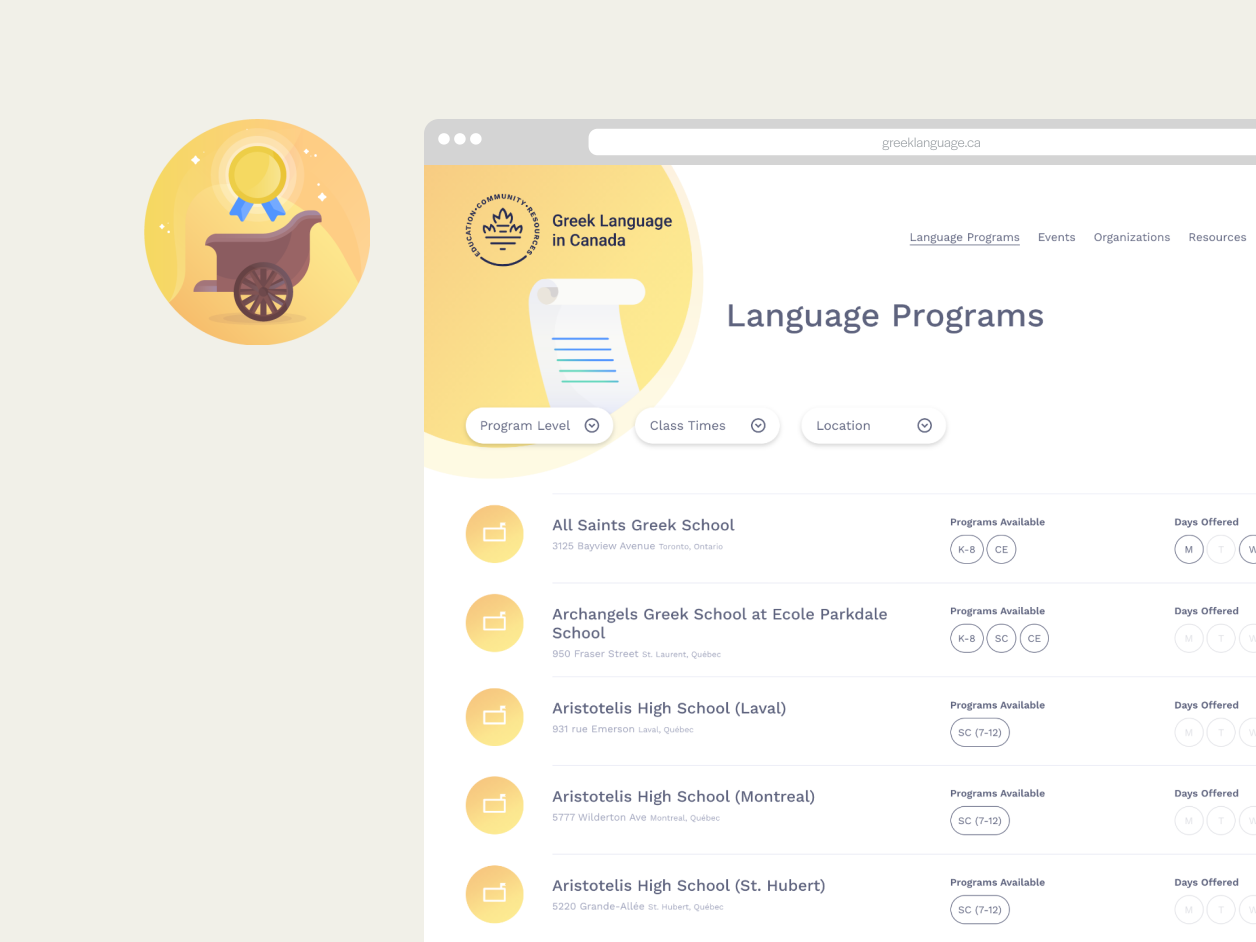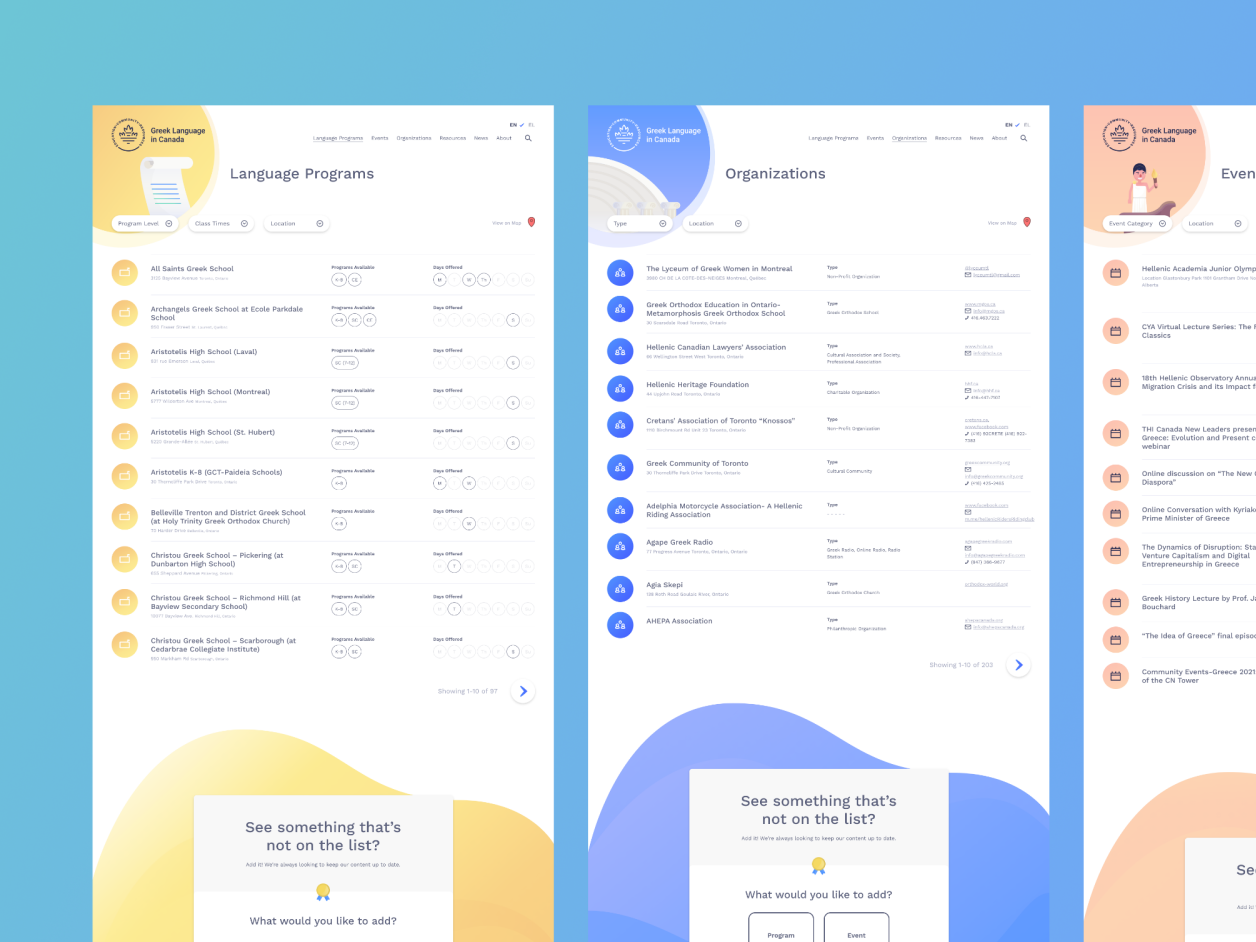 Interactive & Manageable Databases
It's simple to navigate and highly searchable. Users can access hundreds of listings for Greek language and cultural programs, organizations, and events in their own communities. Plus there are digital tools and resources for personal or classroom use. Always a challenge, we built in ways to ensure that content is current and easy to update.
A friendly face
We created a whimsical illustration system used throughout the website