Bay Adelaide Centre
From a lowly stump to downtown Toronto's premiere office space, we've been along for Bay Adelaide Centre's entire 15 year+ journey.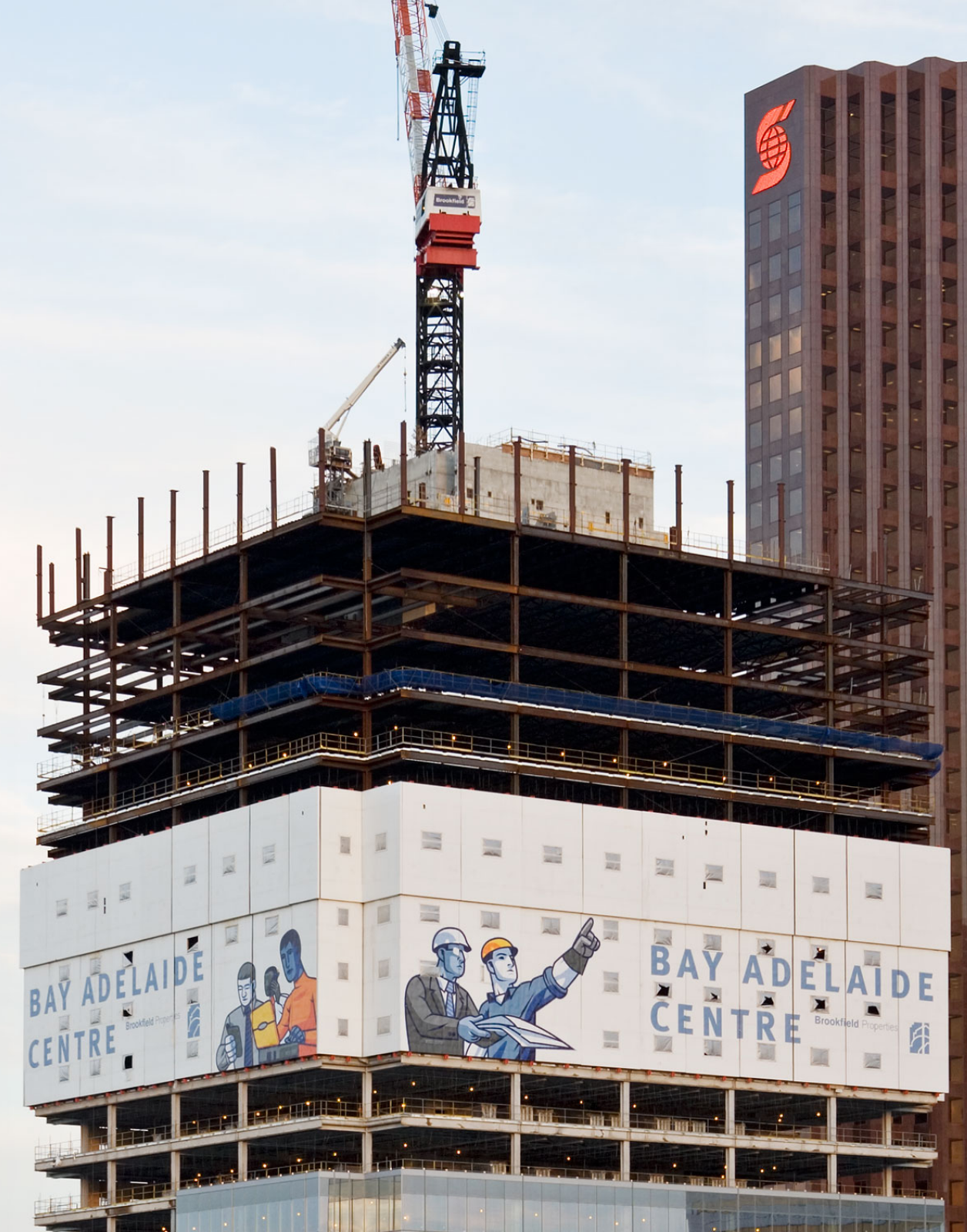 Bay Adelaide Centre West
The first phase of the project kicked off in 2006. We developed hoarding graphics and messaging with commissioned illustrations themed around the idea of construction and growth.
Used at ground level and on the exterior of the building as it moved up 51-stories, these were big, bold and unlike anything an office construction site had seen in Toronto.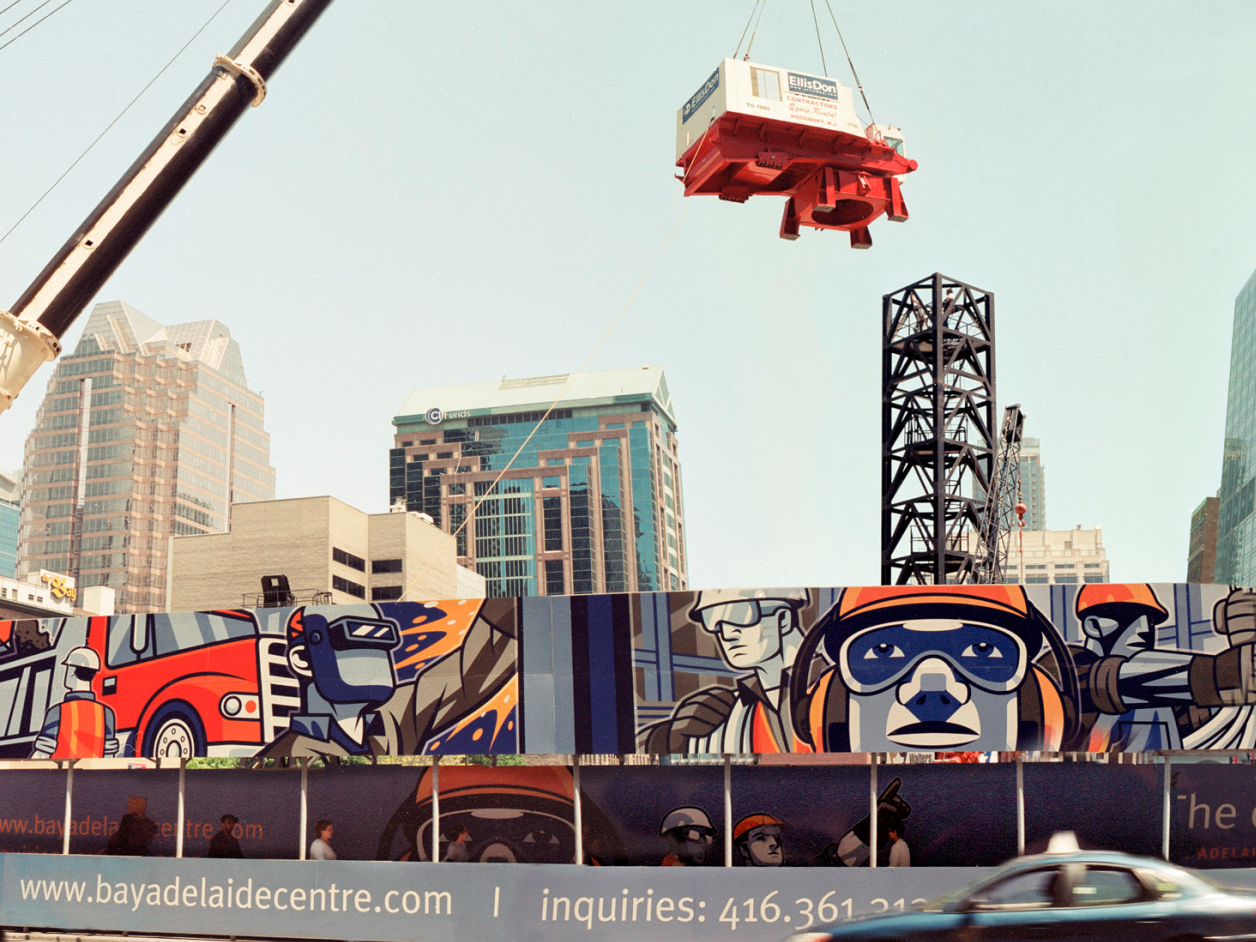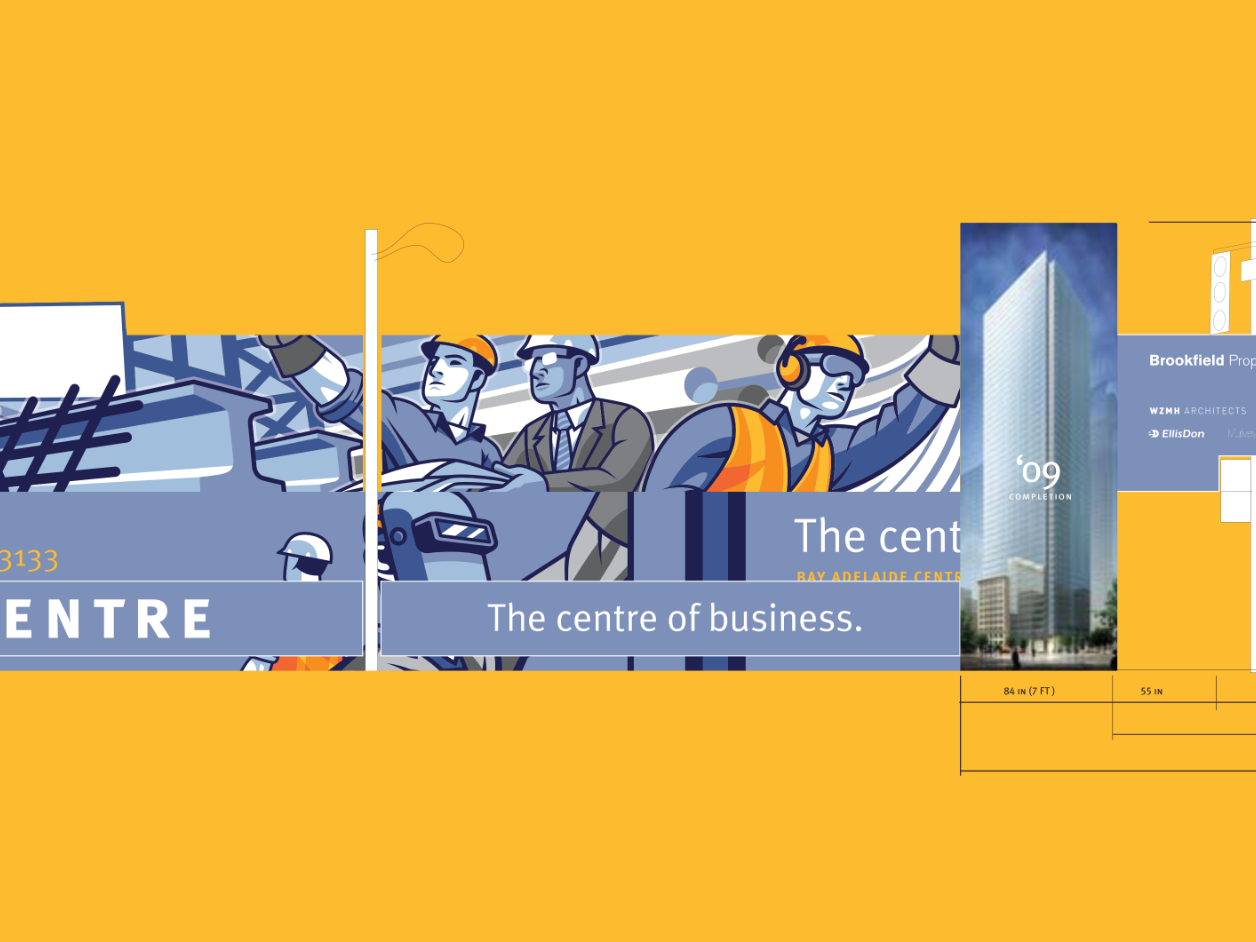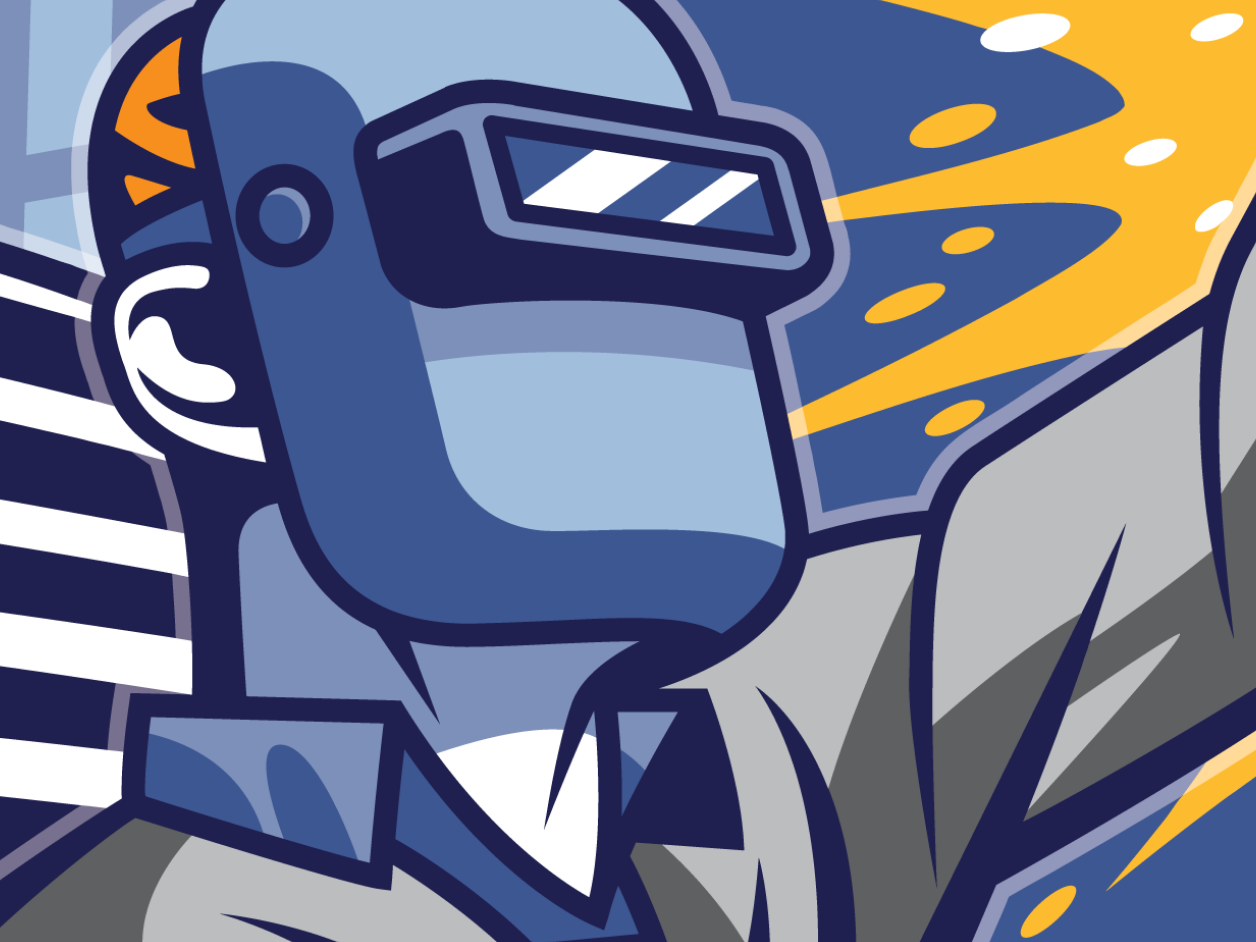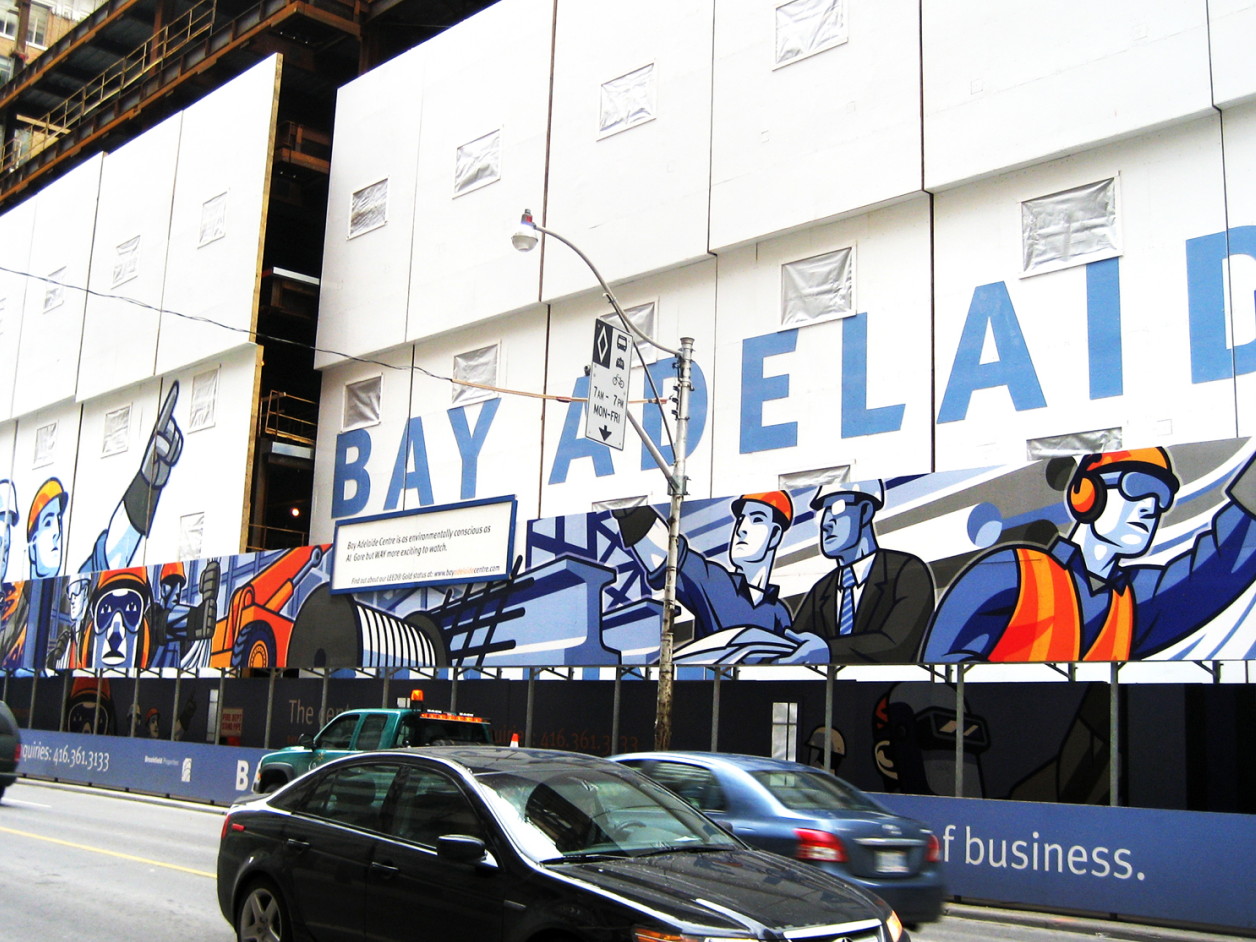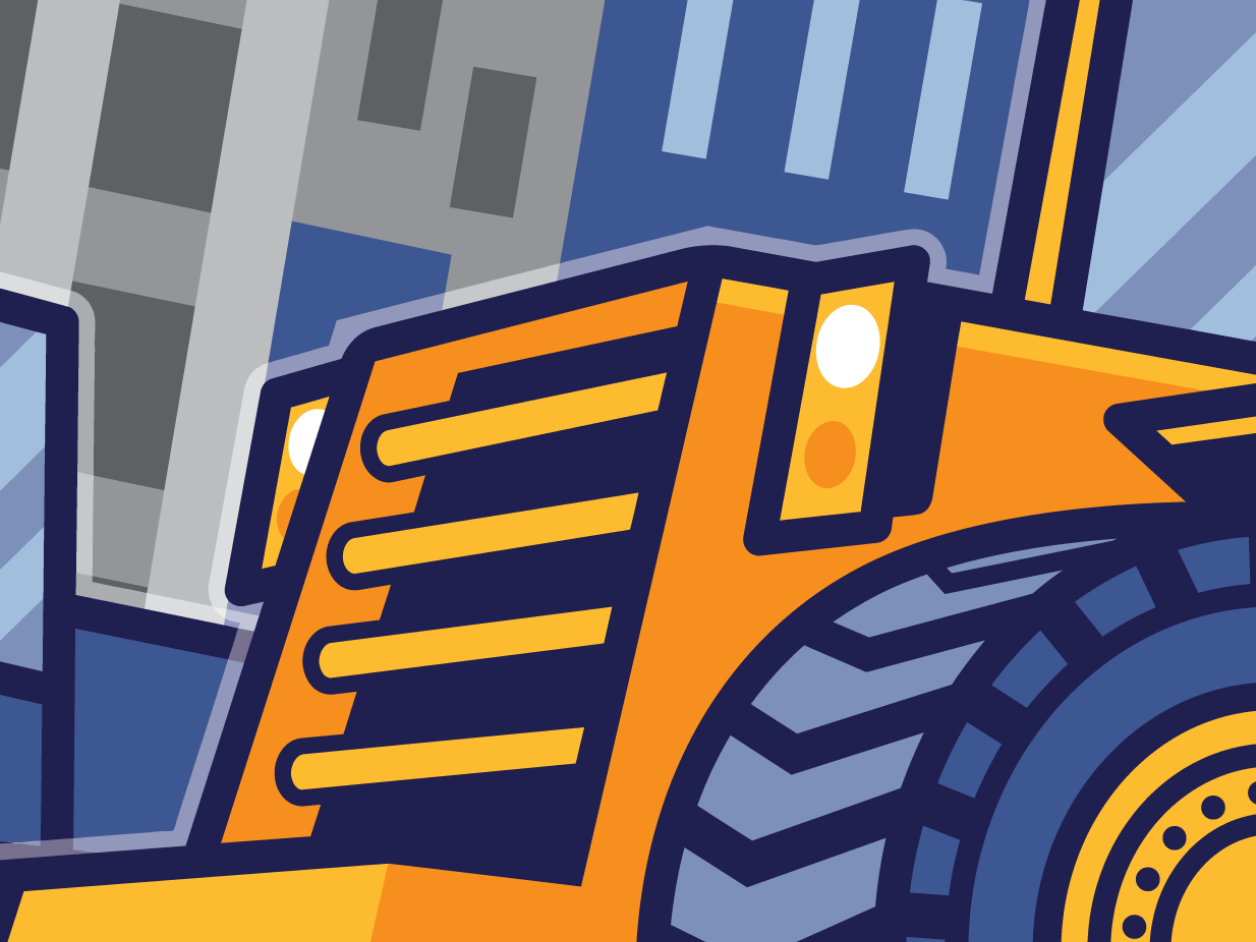 Bay Adelaide East
The second evolution of this project brought forward a change in illustrative theme, transitioning from construction and growth to community and utilization.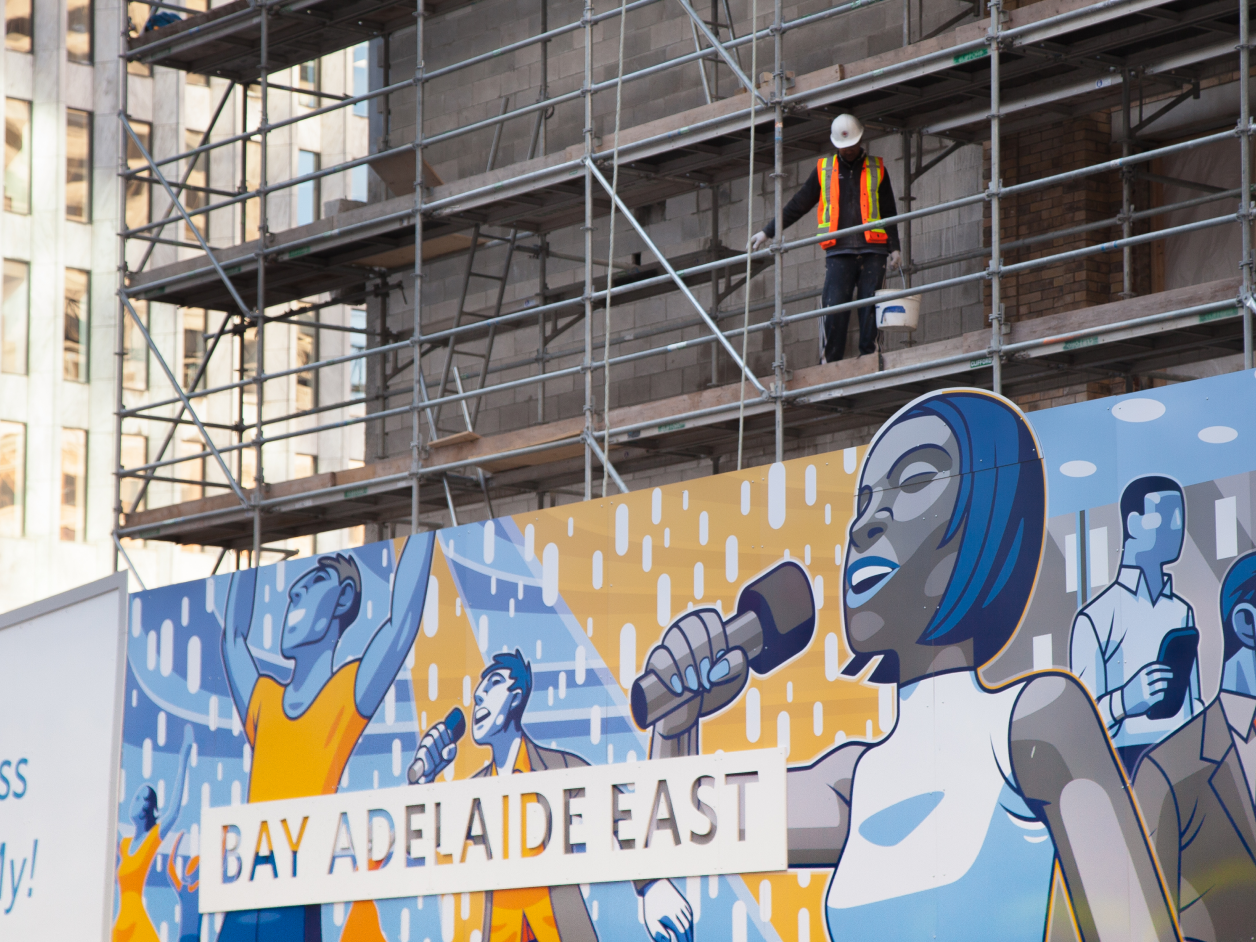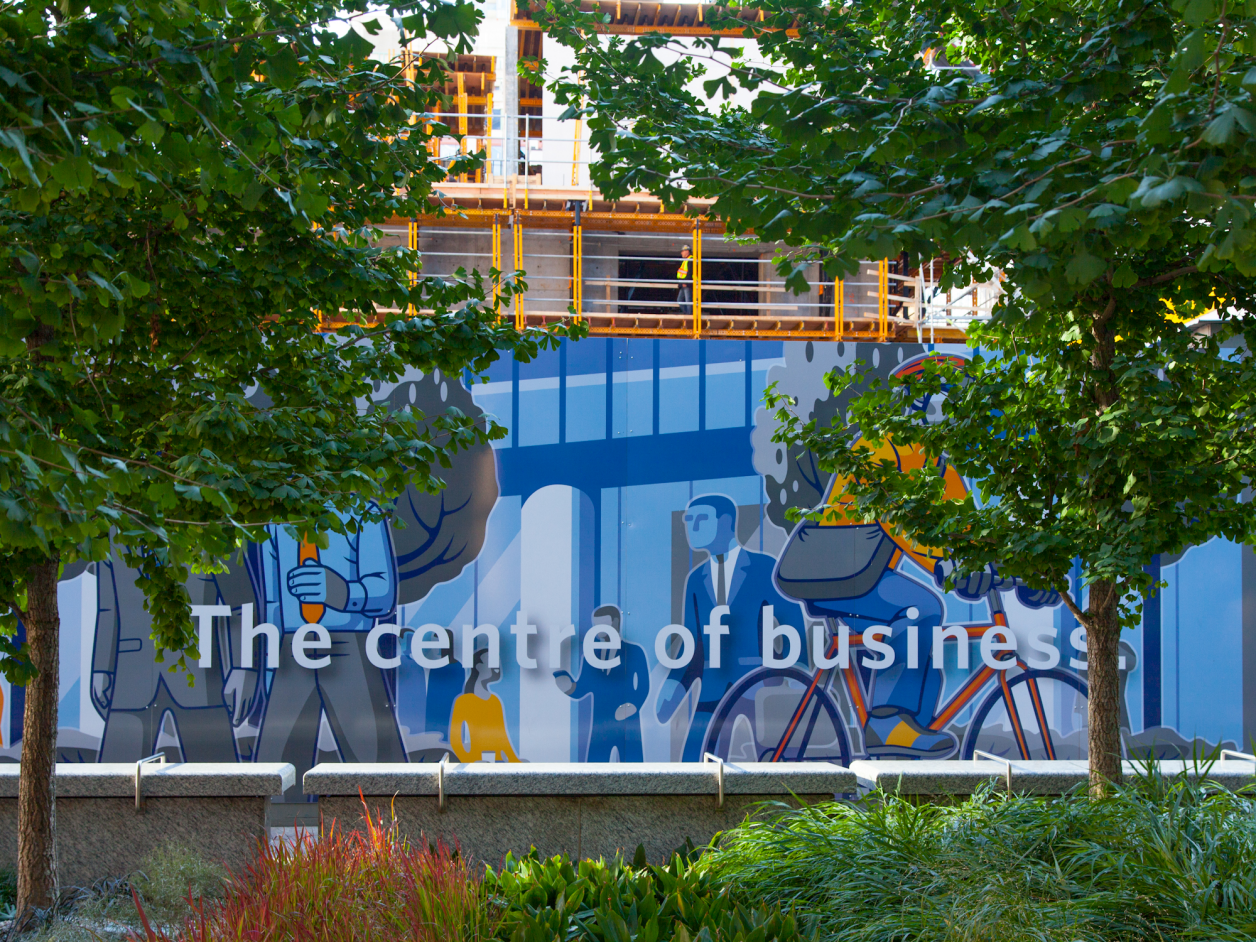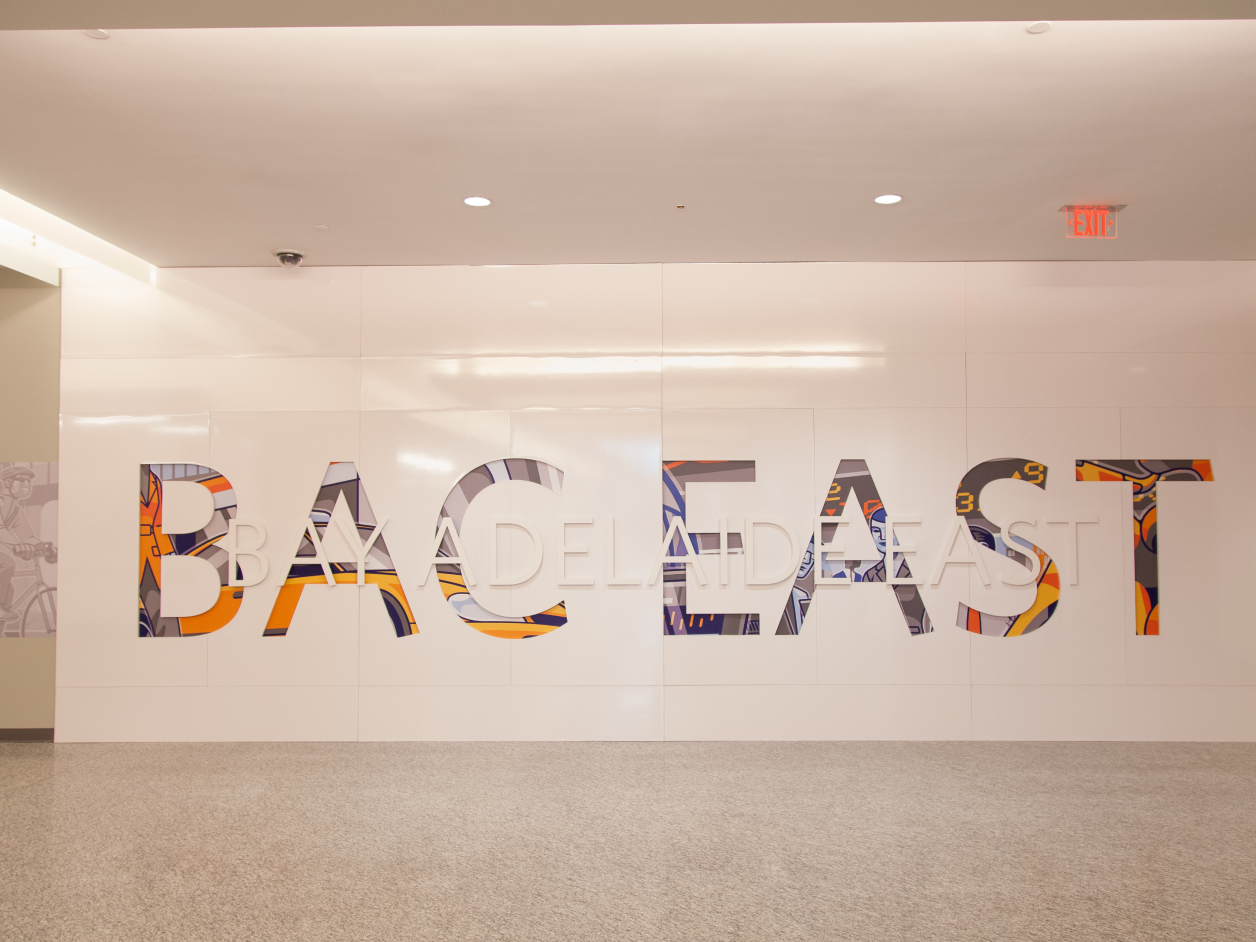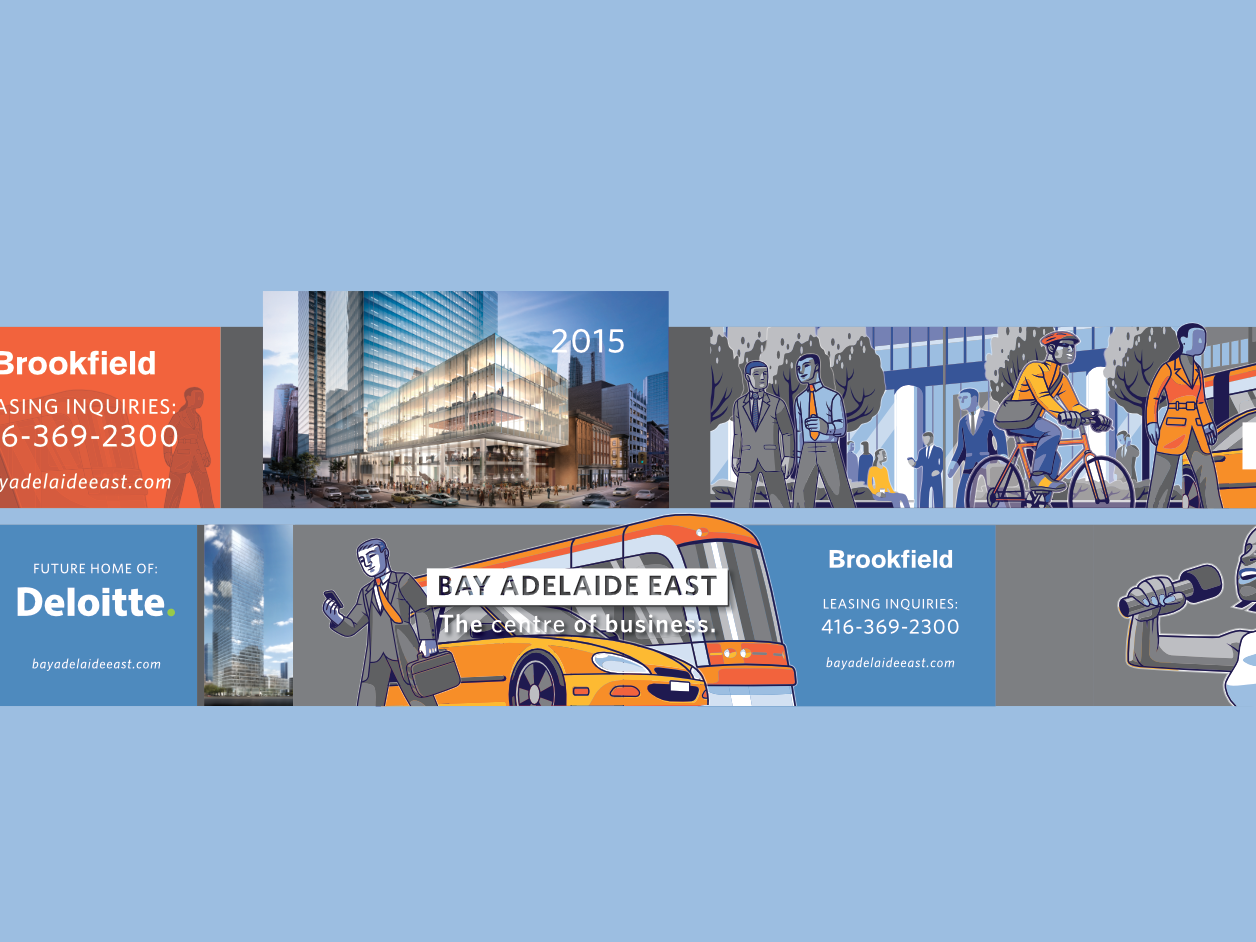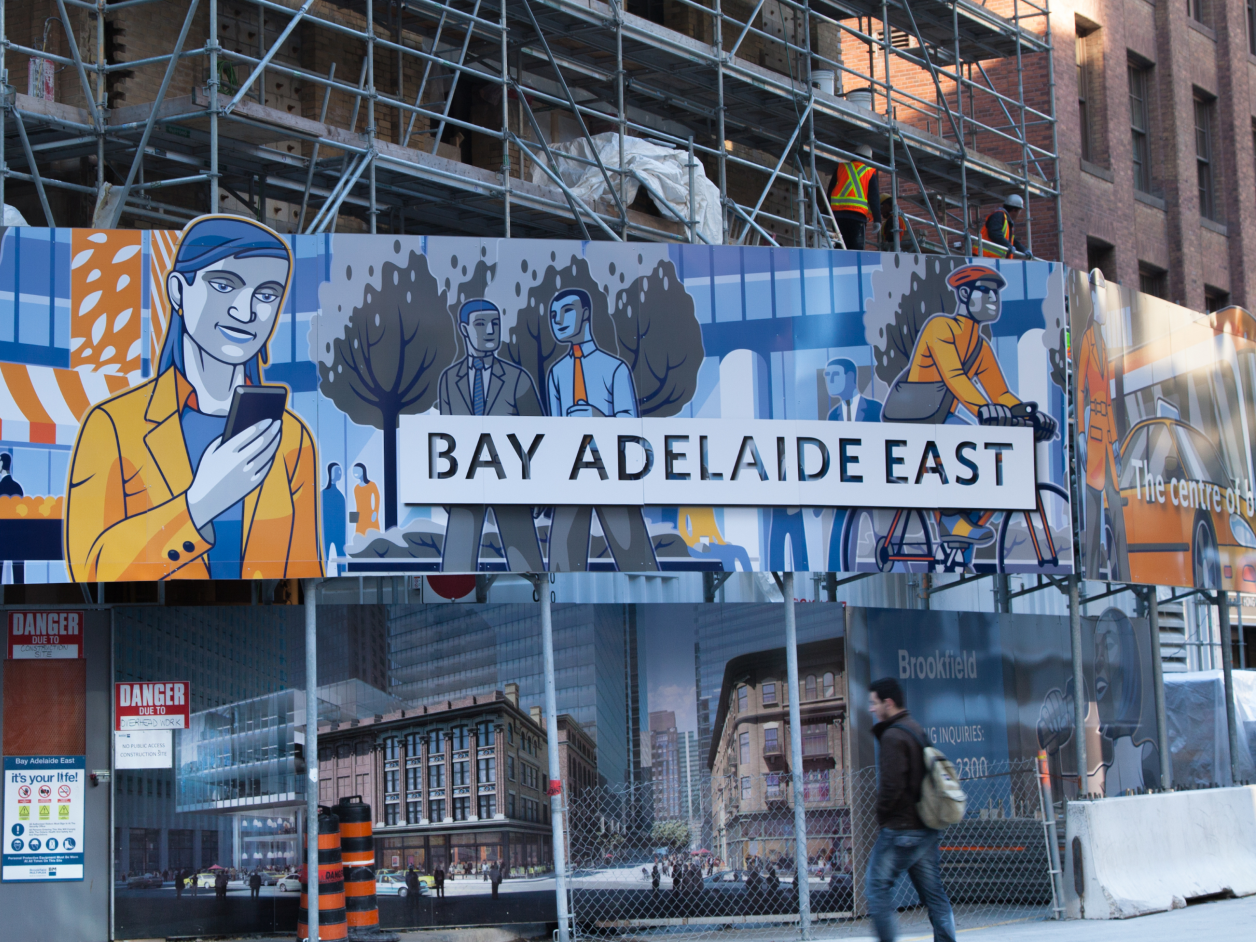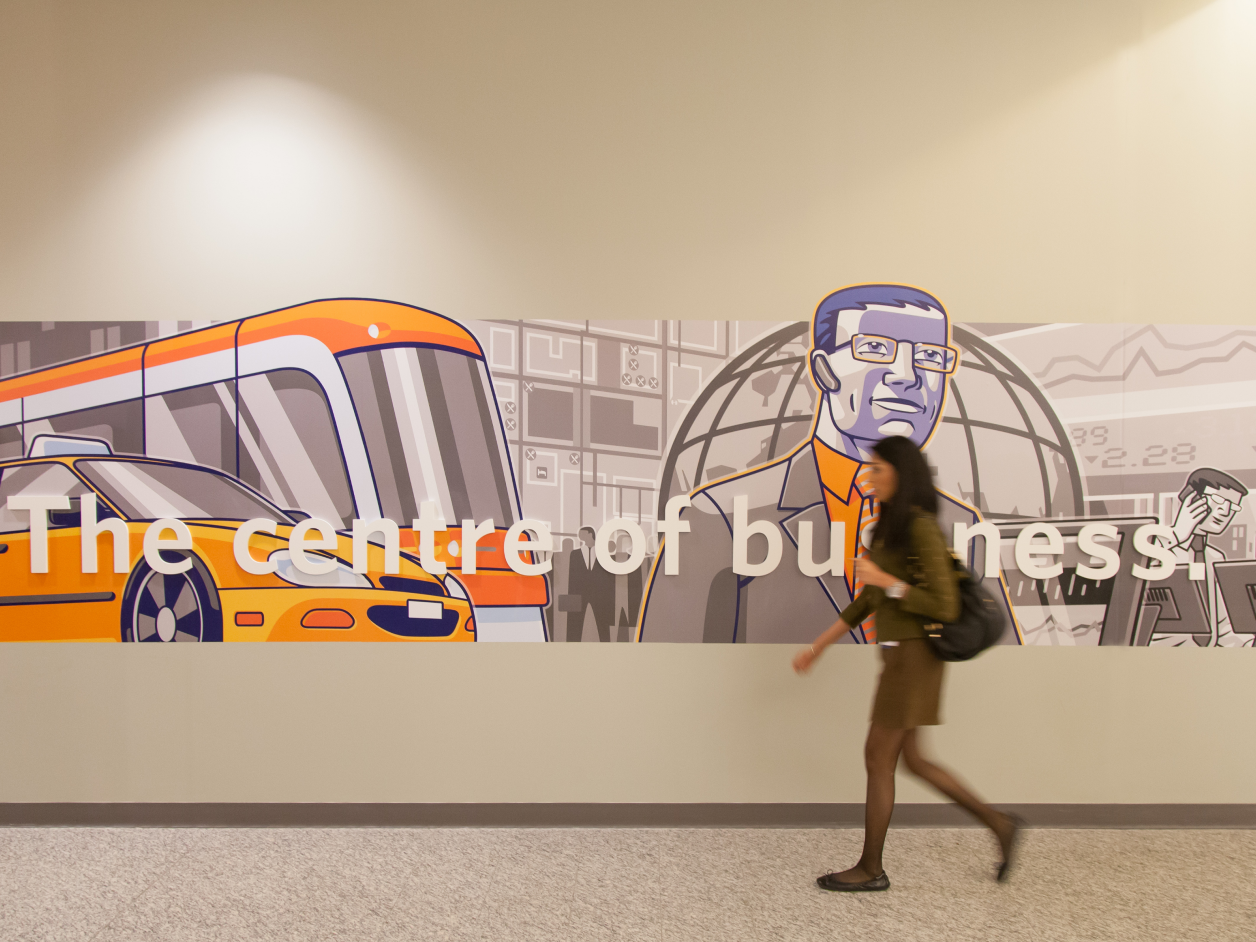 Bay Adelaide North
The final building inspired a third and final theme: Do you see what we see? Still people-focused, now we are looking forward (quite literally) to the future and potential of the complex.